October 27, 2017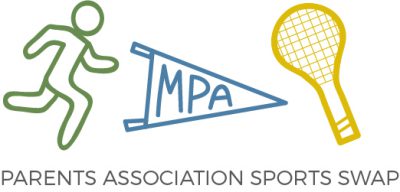 Join us as we clean out our closets to reduce, reuse and recycle sports equipment.
Are your closets and garages overflowing with sports equipment that your child has outgrown? Bring them in and share with the MPA Community!
Bring in your used equipment November 2-27 and drop it off near the Lower School (South) entrance. We will sort, organize and get items ready for resale to the MPA Community during Lower School Sports Week.
Has your child wanted to try soccer but you didn't want to invest in $50 soccer cleats? How does $5 a pair sound?
Want to give hockey a try but don't want to purchase all new equipment? Come take a look!
What a great way to share in the love of sports!
All used equipment $2, $5, or $10. All sale proceeds go back to the MPA Community.
Sale hours in the Atrium:
Tuesday, November 28: 3-5:30 PM
Wednesday, November 29: 3-5:30 PM
Thursday, November 30: 3-5:30 PM
Friday, December 1: 7:30-8 AM
Brought to you by the Parents Association in collaboration with Mr. Haase, Athletic Director, Ms. Wright, Lower School Director, Lower School Physical Education Faculty – Ms. Docherty, Mr. McGaha, Mr. Scinto, and Mr. Sheehan.