November 16, 2017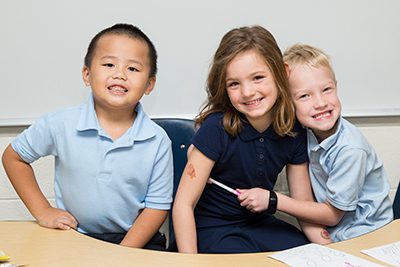 You're invited to the upcoming  Lower School PA Parent Meeting, brought to you through the collaboration of Ms. Wright and the PA co-division leads, Heidi Nelson and Christine Larson.
In an effort to accommodate busy schedules, there will be two meeting times: Thursday, November 30 from 5-6 PM or Friday, December 1 from 8-9 AM. Both will follow the same agenda: a meet and greet, the education element, a visit from a faculty guest, and a concluding open discussion.
Both meetings will be hosted in the Library. The education topic isSingapore Math, presented by Ms. Steingraeber and Ms. Stinson. Parents will gain a better understanding of core features of the program. The faculty guest, Ms. Lage, will present on library features including web sites, resources, right sizing, a Holiday book preview, and the Book Festival.
If you choose the afternoon time, your child is welcome to attend Panther Club at the expense of the PA. See you then!