May 19, 2017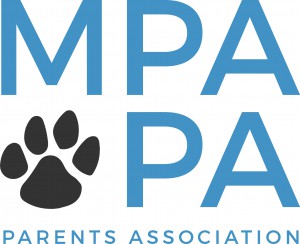 2017–18 MPA Parents Association Executive Board Members

Co-Presidents: Wendy Cucisk & Pat Wyant
Co-President Elects: Seema Anwar & Ginnie Peterson
Secretary: Cari Simonson
Treasurer: Tricia Hutton
Co-Lower School Division Leads: Christine Larson & Heidi Nelson
Middle School Division Lead: Kim Jakway
Co-Upper School Division Leads: Elizabeth Esch & Amanda Campbell
These parent volunteers are excited to lead the Parents Association next year as we fulfill our mission: To be an effective community building arm of Mounds Park Academy focusing on awareness and inclusivity of our diverse community.
MPA Parents Association Grade Representatives
Calling all interested parents to join the Grade Representative ranks for the 2017–18 school year! A Grade Representative is a parent or guardian who—along with others in the grade—serves in a voluntary role on behalf of the grade during the school year. In this role, you and other parents will:
Foster a sense of community within your class and Mounds Park Academy
Be a Mounds Park Academy information pipeline
Create teacher connections
Be a communication provider to parents
Encourage and engage participation of other parents
Be an active member of the Parents Association
As a Grade Rep, you will be the first to know new information, and you will get to know families within your grade and throughout Mounds Park Academy. You will have access to Parents Association funds to host social gatherings. This role requires 10
–
25 hours during the school year and most coordinating can be accomplished via email. If you are interested in learning more or want to become a Grade Representative, 
please email us
.
If you are currently a Grade Rep, your contributions are
 invaluable
 in community building at Mounds Park Academy! Your name will remain on the list for the 2017
–
18 unless you 
email us
 and request to be taken off the list.