January 18, 2018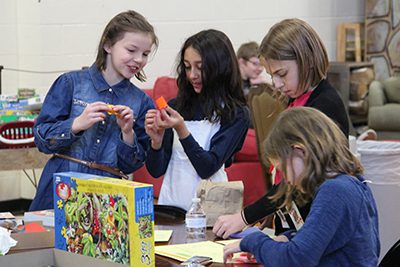 It happened again– between planning space for our Middle School kids to crunching numbers for a waffle bar and serving hot chocolate, there were introductions, smiles, and conversations.
Before, during, and after school, parents volunteered their time and by doing so, names of kids and other parents became faces, faces became friends, and we grew our community.
There is one more opportunity to help! Cafe take-down is today after school and Friday from 8-11 AM in the Kreisher Gym. Even half an hour will be helpful!
Thank you to all of the staff, parent, and student volunteers who made the Middle School Cafe a special experience!
–Ginnie Peterson, Co-President Elect of the MPA Parents Association