April 26, 2018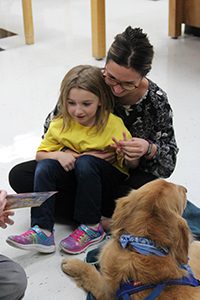 Did you know that as an MPA parent, you are already a member of the Parents Association? Your child's experience is a partnership between the family and the school!
The Parents Association (PA) is an organization formed by and for MPA parents. All families have contributed an optional PA membership fee of $75 which is managed by the PA board to provide support to the MPA community with activities, education events, micro-funding and more! We encourage you to find opportunities to participate in a way that fit your family's schedule and interests. It is a great way to form friendships, integrate as new families and find information and support networks as your student moves through school.
You and your child have probably enjoyed some of the many activities brought to you by the PA! They include The Book Festival, The Middle School Cafe, a screening of the movie Screenagers, the fifth grade screening of the movie Wonder,  the Track and Field day party, a family dinner before the Middle School Meeting and Vocal Concert, parties and socials throughout the year brought to you by your Grade Reps, Middle and Lower School Parent Education events, parent coffees, the Lower School Halloween and Valentine's parties, the White Out Dance, Graduation decorations, the Faculty and Staff Appreciation events and the Annual Holiday Gift Wrap, and so much more!
Be part of something bigger than yourself and engage with the MPA community. Take an active role in the parent community! If you have any questions or would like to meet for coffee to discuss the opportunities, reach out to any current PA Board member or email Wendy Cusick at wjcusick@gmail.com.