August 23, 2018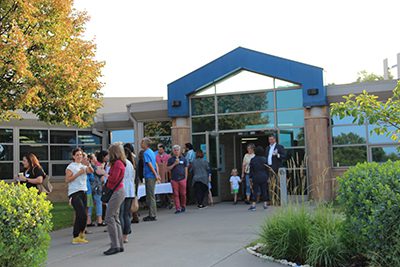 The MPA Parents Association welcomes you to the 2018-19 School Year! It was wonderful to meet some of you at the Parents Association coffee this morning. All parents are members of the MPA PA, and if we didn't have a chance to chat this morning, we look forward to meeting you at one of our upcoming events!
The official PA Meet & Greet is Friday, September 7, at 8 AM in the Gallery. Come meet your Grade Representatives and the PA Board, hear about the Parents Association and how to get involved, and share your ideas, too!
The MPA PA hosts several community building events throughout the year:
Lower School Class Parties (Halloween and Valentine's Day)
Staff & Faculty Appreciation Events
Book Festival
White Out Dance
Parent/Teacher Education Talks
Graduation/Moving Up Ceremony
Middle School Café
Family & Parent-Only Socials put on by Grade Reps
And there are so many ways to get involved! Consider becoming a Grade Rep, chairing an event, or joining a committee to help plan an event. Volunteering at school is a great way to get to know families, students and faculty while also supporting our great school!
If you would like to get involved, please contact Kim Jakway (PA President) thejakways@gmail.com or Seema Anwar (PA President-Elect) seema_anwar@hotmail.com