August 29, 2018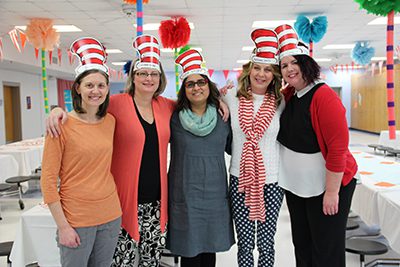 by Seema Anwar, MPA Parents Association President-Elect
Looking for a fabulous way to spend your free time during the school year? Look no further! I would love to share a few reasons why I volunteer with the MPA Parents Association:
It is a great excuse to avoid doing household chores, errands, and other boring tasks.
I have separation anxiety when I'm away from my kids.
I will score an invitation to the fabulous Volunteer Appreciation Breakfast.
There's free coffee all day–the PA room has a Keurig!
No bake sales, ever!
Although there is a kernel of truth to all of the above, the most important reasons I volunteer at MPA are to …
Teach my children, by example, about the importance of volunteerism.
Make a difference in the community, especially one that directly impacts my children.
Meet people and make new friends.
Find inspiration, satisfaction, and support.
I can't help it–I'm hooked!
There are many volunteer opportunities to get involved with the MPA Parents Association. Learn more about them and get to know us at the PA Meet & Greet on Friday, September 7, at 8 AM in the Gallery! All parents are invited and we can't wait to meet you!