December 6, 2018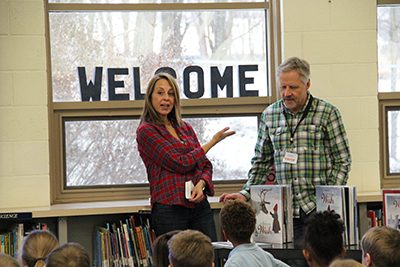 MPA was delighted to welcome Lori Evert and Per Breiehagen, author and artist of "The Wish Books," to campus! The series has been featured on the New York Times Best Sellers List, and the students were so excited to meet the creators. There are six books, including "The Polar Bear Wish," "The Reindeer Wish," and "The Christmas Wish." All are colorful Nordic tales inspired by courage, friendship, and the spirit of adventure, starring Lori and Per's daughter, Anja.
The pair read stories to the Lower Schoolers, answered their wonderful questions, and signed their books. Per also visited with an Upper School digital media class to talk about his career as a photographer. His work has appeared in publications by National Geographic, Disney, Audubon, and Rolling Stone.
A warm thank you to Lori and Per for visiting MPA! See all of the photos at mpa.link/thewishbooks!