February 21, 2019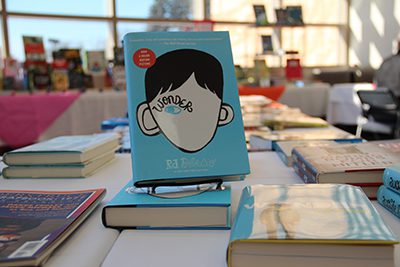 The 2019 Winter Wonderland Book Festival is next week! The Bookstore in the Gallery will be open daily February 25-28 from 8 AM-3:30 PM. The booksellers are bringing a great selection of popular books, including Middle School titles, and students are encouraged to stop by to browse and buy! Lower School students will visit the bookstore during their library time with Ms. Lage to make their wishlists.
Book Festival Family Night on February 28, 3-6:30 PM, will offer an evening of crafts, games, complimentary dinner and more book-buying. A portion of the proceeds from book sales benefit our MPA library. Used books will also be available for purchase during the week for only .25 cents!
Plus, there is still time to sign up and help out at this wonderful annual tradition! Click here to join us!