February 28, 2019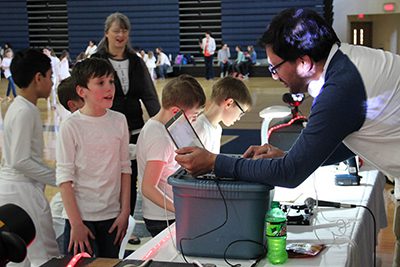 We are very excited for the ninth annual White Out Dance! On Friday, March 8, from 3–5 PM, students in grades PreK–6 are invited to show off their winter spirit, wear white to school, and join in on a night of fun! There will be crafts, carnival games, and dancing featuring the one and only DJ Dad Makai Catudio! There will be complimentary pizza, snacks, and water for students, too!
Meet in the Lansing Sports Center after school. All Lower School students must be accompanied by an adult chaperone.
Parents, join in on the fun and sign up to volunteer at the dance here!