April 24, 2019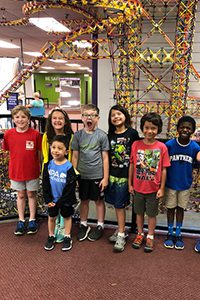 Join us as we celebrate "Screen-Free Week" with an MPA Lower School Hands-on Family Engineering Night hosted by The Works Museum!
Help us celebrate "Screen-Free Week" with a Family Engineering Night on Wednesday, May 1, from 7-8 PM in the cafeteria! There will be lots of hands-on engineering fun, take home projects, an "animal locomotion" presentation by Russ Purdy, light refreshments, and more. Please note that students must be accompanied by an adult. We look forward to seeing you there!
If you have any questions or concerns, contact Russ Purdy at (651) 748-5571 or rpurdy@moundsparkacademy.org.