July 19, 2019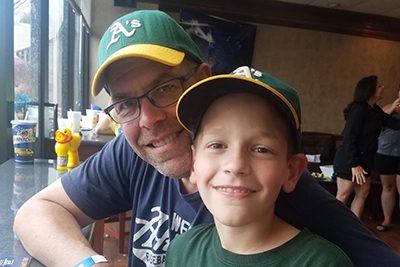 Meet John Milam, who is joining MPA as the Middle School science and design teacher. Mr. Milam has been a teacher and leader in STEM education for more than 20 years, spanning public and private school teaching, university administration, and program development. Most recently, he served as the Middle School STEM teacher at Hmong College Prep Academy. Mr. Milam is excited to challenge MPA students to bring their science knowledge to real-world problems through design thinking in order to make a difference in our community, both locally and globally.
What did you love about MPA right away?
The open and affirming atmosphere by all—students, teachers, staff and administration. The desire to collaborate and build incredible thematic units that will impact the community—both locally and globally. Incredible students—I had a blast teaching and learning from them!
What's your big dream?
I used to live on sailboats and worked as a scuba diving instructor on cruise ships in the Caribbean. My dream is to once again sail open waters for months at a time. My dad purchased my first motorcycle when I was five years old. I love to ride and would enjoy more motorcycle adventures.
What are you (and your family, if you so choose) passionate about?
Making a difference in the world. Through my teaching, my family, my faith and lots of hard work, I want this community to be better because I was here.
What's your secret talent?
Only my wife, family, and best friends know I have a good sense of humor.
We can't wait for our entire community to meet you, Mr. Milam! Stay tuned for more extended Q&A profiles of the amazing faculty and staff joining our community in the 2019-20 school year!