July 25, 2019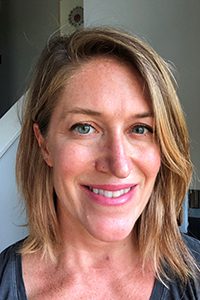 Meet Gia Gifford, who will be our new K-4 art teacher. Gia comes to us from Clara Barton Open School, which is a K-8 magnet school in Minneapolis Public Schools. She holds two degrees from the University of Minnesota, Twin Cities, including a Bachelor of Arts in studio art and art history and a Master of Education in visual arts K-12. Gia has a deep passion for teaching art to elementary and middle school learners. And along with a variety of teaching experiences in diverse environments, Gia is a silversmith who is active in the Minneapolis arts community.
What did you love about MPA right away?
I really enjoyed the MPA staff and the warm welcome I received. I also loved how much the school appreciates the fine arts!
What's your big dream?
To travel the world with family.
What are you (and your family, if you so choose) passionate about?
I love animals (we have 2 dogs, 2 cats, and 1 fish) cooking new things, and gardening. I also discovered snorkeling about 10 years ago and have been working my way through some great snorkeling spots in the Caribbean.
What's your secret talent?
I trained as an opera singer in high school.
We can't wait for our entire community to meet you, Ms. Gifford! Stay tuned for more extended Q&A profiles of the amazing faculty and staff joining our community in the 2019-20 school year!