August 26, 2019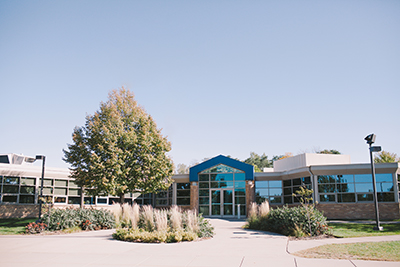 There are two significant road projects underway near MPA's campus. We hope this information will be helpful as you navigate to and from campus in the coming weeks!
Larpenteur Avenue
Larpenteur Avenue, at the south end of MPA's campus, is being resurfaced by Ramsey County. project details >
Access to Larpteneur is limited to local traffic, which includes MPA families. MPA has been told that you will be able to drop off and pick up students via Larpenteur.
During the project, there may be times when one lane is closed. Traffic may be temporarily stopped as part of traffic control, creating a delay.
We will make every effort to keep the drive thru lane at the south entrance open. If it should need to close temporarily, please park and walk across the crosswalk to your child.
Hwy 120/Century Avenue
In addition, there is work being done by Xcel Energy on Hwy 120/Century Avenue between 34th Street North and the railroad tracks just south of Larpenteur Avenue. This work will likely impact families who travel from the east via 34th Street North or from the south via Hwy 120/Century Avenue. project details >
Access through this area is typically limited to local traffic, which does not include MPA families.
There are times when no through traffic is allowed.
If approaching the area via 34th Street North from the east, go north on Hwy 120/Century Avenue to Holloway Avenue to McKnight Avenue or Beebe Road.
If approaching the area via 120 from the south, go west on Maryland to McKnight to Larpenteur or Holloway Avenue.
MPA is following these projects closely and will provide additional updates if needed. Thank you in advance for your patience and understanding as these projects are completed!