September 12, 2019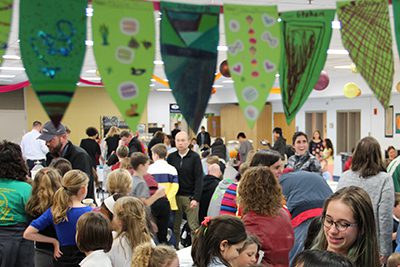 An MPA Parents Association Neighborhood Coffee is happening near you this Saturday! Come meet your MPA neighbors and enjoy coffee with us. Your hosts will have a table ready for you–look for the yellow mums. See all of the locations here!
Please note that Culture Day has a new date: Wednesday, October 23 from 3-6:30 PM in the Cafeteria. We will be offering delicious food from around the world, crafts, cultural activities, performances, and a fashion parade. It will be a fun evening celebrating MPA's cultural diversity There are many opportunities to get involved: help serve food, organize crafts and activities, and participate in the fashion parade. We are also looking for performers! If you (or your child) would be interested in singing, dancing, playing a musical instrument or any other type of performance art – we would love to have you. Interested volunteers, please email seema_anwar@hotmail.com and look for the Sign Up Genius link in next week's Panther Post.
Lastly, MPA Faculty and Staff Appreciation Week is coming soon. look for the Sign up Genius link in next week's Panther Post.