January 10, 2019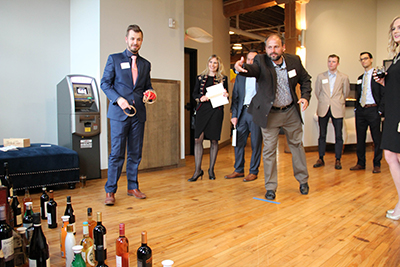 The biggest event of the year, Spring Auction 2019–Once Upon a Time, will be on May 11, 2019 at the Vadnais Heights Commons. Become a sponsor and get early access to the Silent Auction, Great Gatherings, and the special Pre-Party all while supporting MPA! You can also help by donating auction items–see our wish list below to get inspiration or just stop by the Development Office in Lower School.
Spring Auction Wish List
On the Town! Dining & Entertainment
Restaurant Certificates
Hotels, Condos, and Weekend Getaways
Theatre, Symphony or Live Event Tickets
Airline Tickets
Sporting Tickets
Round of Golf for two/four
Services
Cleaning Services
Cooking and Catering Services
Gas Cards, Car Care Packages, Automotive Services and Accessories
Carpentry, Electrical, Plumbing and HVAC Services
Lawn and Landscaping Services: fall/spring cleanup
Photography Services
Plowing/Shoveling
Pamper Me
Spa package: massage, nails, hair, facial
Salon services
Personal training
Makeovers
Jewelry
Home
Appliances: Dorm Refrigerators, Blenders, etc.
TVs, DVRs, Movies, iPod, iPad, Headphones, Laptops
Sports
Autographed Jerseys and other memorabilia
Recreational: Pool, Foosball and Air Hockey Tables
Yard Games and Pool Toys
Experiences
Lunch/dinner with the Coach or a Player (Vikings, Wild, Twins, etc.)
Behind the Scenes at a theater/ orchestra
Personal Chef Experiences
Concert and a limo
3M for a day
Movie Theater Party
Boating on the River
Vacations
Do you have a vacation home that you would share for a week?
Cabins, timeshares, etc.
Other
Please contact Susan Robertson, Annual Giving & Alumni Relations Manager, via email or at 651-748-5531 with any questions.