January 23, 2019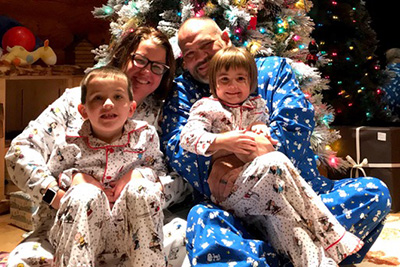 There are freethinkers, free spirits, risk takers, right makers, dreamers, and doers who are standing up to support Together, We Dream. Here is one story that explains why. Meet Colleen Casey and Kurt Keogh, MPA parents.
What impact do you see the completion of Together, We Dream: The Campaign for MPA having on your family?
Our kids are going to really enjoy the innovative design of the new spaces.
Why do you choose to give to Together, We Dream?
Our kids are young enough to enjoy the new spaces for many years to come. Also, the layout for the library and cafeteria further promotes a warm, fun, and comforting community feel.
How do you see the four priorities (library, commons, cafeteria, and kitchen, endowment, and outdoor track) of Together, We Dream impacting the student experience?
The kids are really going to love hanging out in different spaces. The different rooms and spaces equally cater to kids and teachers from the Lower, Middle, and Upper Schools.
What is your dream for the future of MPA and how do you see Together, We Dream working toward your dream?
I am impressed at how my kids look forward to going to school everyday. I think the new additions will only add to their positive experience.
Is there anything else you'd like to share about your MPA experience?
The new spaces are forward thinking and I am impressed by the creativity of the design team. Also, completing this project without incurring debt is wonderful!
Honor where we've been. Power our way forward. Make a gift at moundsparkacademy.org/donate/together.