October 3, 2019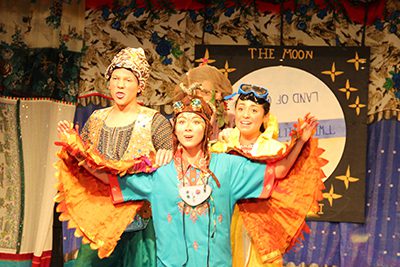 The Mounds Park Academy Theatre Department is proud to announce its 2019-2020 Season. We're excited for this year and hope you are, too! Everyone is welcome to join us for any and all of our productions and complementary tickets are available for prospective families by contacting the Office of Admission through email at admission@moundsparkacademy.org or calling 651-748-5577.
Middle School Show: The Baker Street Irregulars
November 22-24, 2019
Adapted by Eric Coble
Sherlock Holmes is missing, and the streets of London are awash with crime. Who will save the day? The Baker Street Irregulars—a gang of street kids hired by Sherlock himself to help solve cases. Now they must band together to prove that Sherlock is not dead, but also to find the mayor's missing daughter, untangle a murder mystery, and face the masked criminal mastermind behind it all. Can a group of orphans, pickpockets, inventors and artists rescue the people of London? The game is afoot!
Winter Show: Perspective: 20/20
January 23-25, 2020
Devised by MPA Students, in Association with Penumbra Theatre
A Series of Original One-Acts written & directed by Upper School MPA
students. These pieces will encompass privilege, "ISMS," lived experiences, frustrations, hopes, communal and global issues, and most importantly students' VOICES. *One one-act will be chosen to compete in the Minnesota State High School League's One-Act Competition.
Spring Musical: Into the Woods
April 23-25, 2020
Book by James Lapine Music & Lyrics by Stephen Sondheim
In conjunction with MPA's Book Festival
When the Baker and his wife learn that they cannot have a child because of a Witch's curse, the two set off on a journey to break the curse. Cinderella, Little Red, the Wolf, Jack, and many other Grimm's fairy tale characters have gone into the woods to seek their own happy endings. Everyone's wish is granted, but the consequences return to haunt them later with disastrous results.