October 8, 2019
In celebration of their 5-year reunions graduates of 2014 are excited to share what they have been up to since graduating from MPA!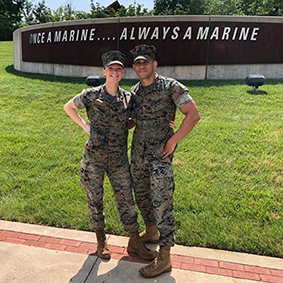 Kathryn (Etzold) Dampier is currently in her third year of enlistment at Marine Corps Base Head Quarters Quantico, VA. She is serving as a Foreign Weapons Instructor at Precision Weapons Section, Weapons Training Battalion and recently got promoted to Platoon Sergeant. Her husband Anthony is also a Sergeant in the Marine Corps. They got married last January.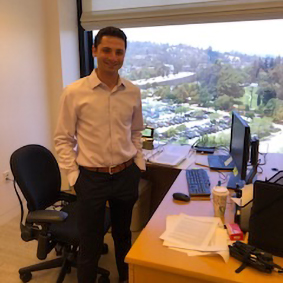 Michael Guggenheim is entering his second year at Loyola Law School in Los Angeles, where he is a co-President of its Entertainment & Sports Law Society, and has been interning this summer in the Legal & Business Affairs department of Universal Studios International Parks & Recreation, where he will continue working during the fall of the school year. He continues to find time for concert-going, scuba diving, snowboarding and friends!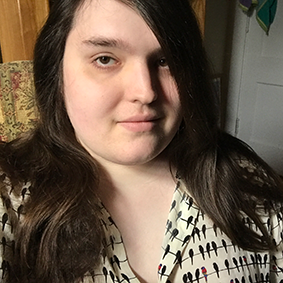 Madeline Sobalvarro is attending Hamline University and majoring in Digital Media Arts. She also free-lances in video editing and runs tabletop games for fun.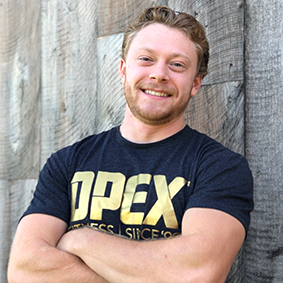 Ralph Dunn graduated from the University of Minnesota with a degree in Kinesiology. In college, he worked as a fitness coach. After, he wanted to help people by making them more fit before they ever needed to go to physical therapy. Working alongside physical therapists, it was obvious to him that the majority of people end up there from not exercising appropriately. And that what is "appropriate exercise" is specific to the individual. He is working towards opening an "OPEX Fitness" gym, focusing on individualized functional fitness coaching. The gym is opening this January in Woodbury.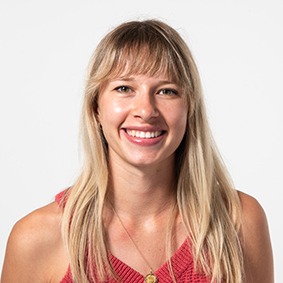 Haley Finch graduated from Texas Christian University in May of 2018. Haley interned for Fallon in Manhattan, NYC, and she has recently accepted a role as a junior copywriter at Carmichael Lynch in Minneapolis.
Grace Frecentese graduated with Honors from the Unviersity of Wisconsin-Madison, where she studied Pre-Medicine with a Bachelors of Art in Spanish and a minor in Gender and Women's Studies. She was accepted into University of Michigan's Medical School and started there this Summer. She loves it already! The photo is from Grace's White Coat Ceremony.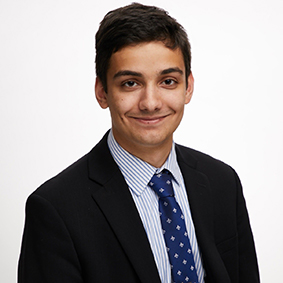 Having graduated from Harvard with a degree in government, Kethan Dahlberg is working in New York as a paralegal for the second (of two years) at Sullivan & Cromwell LLP in the Executive Compensation, Corporate Governance, and Capital Markets groups.
We are looking to feature more class updates in the future. Please contact alumni@moundsparkacademy.org with an update on what you and/or your classmates are doing since graduation from MPA.