December 9, 2019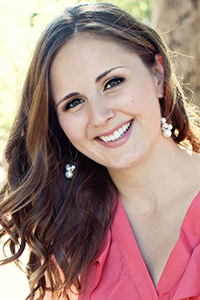 Meet 2019-20 Alumni Association Board member Cathryn Camacho '04!
Following graduation from MPA, Cathryn moved to California to attend Pomona College. She graduated with a B.A. in Economics and worked as an analyst for a litigation consulting firm before switching gears and pursuing a Masters of Interior Architecture from UCLA/Cal Poly Pomona.
"Many of my friends and family joke that I am 'serial student,' as I currently pursue my second Masters in a part-time program," she said. "The joy of learning has never faded. Throughout my collegiate and graduate studies, I sought institutions that mirror MPA's dedication towards student development."
In 2015, she returned home to Minnesota to run her family business and enroll in the Carlson School of Management for her Masters of Business Administration. Cathryn now serves as the President of Camacho Contractors and is involved with MPA in a variety of ways. After a tough four years juggling school and work, she is seeking balance, travel, and adventure, as well as growing her engagement with the MPA community and develop new relationships.
"MPA afforded me wonderfully diverse opportunities from which I was able to explore and grow as a person: athletics, art, music, speech, foreign language, journalism, and more. The dedication and respect exhibited by the staff towards its student body are unparalleled, and I seek to aid in meaningful service alongside them," she said.