April 29, 2020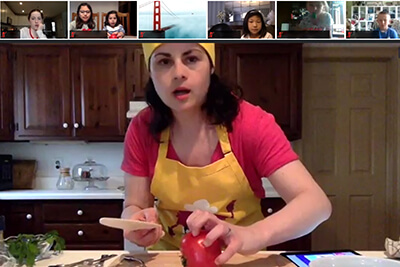 Join us to connect, play, and create With MPA's Virtual Playground! So far we've played virtual games together, created with our Fiber Friends, and met at NASA scientist, a physicist, and a professional chef, and more! Join via Zoom from 3:30-4 PM Wednesdays-Fridays for the following sessions:
Wednesdays: PreK-4 Playground
Thursdays: All Ages Guest Speaker
Fridays: All Ages Fiber Friends
Students age 13 and under must join with a parent. MPA Virtual Playground is facilitated by Tracey Joyce, Technology Integrationist and Nicole Koen, Makerspace Coordinator.