May 6, 2021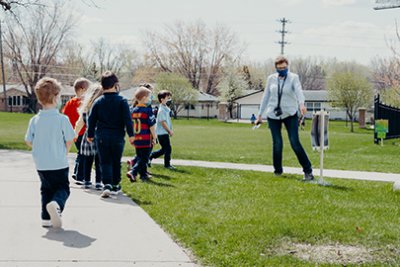 Thank You!
The Virtual Book Festival was a great success this year. Thanks to everyone who participated. Thanks to our volunteers, Book Festival Chairs Michelle Mick and Deedee Clendenning, the faculty and staff that helped make it happen, and to all the families who love to read and supported MPA. A big thank you to Valley Bookseller for donating 20 percent of sales and to Usborne books for their contributions.
Approximately 190 books were sold by Valley Bookseller, and Valley's contribution to MPA is $678.06. Usborne Books sold 208 books and contributed $1,263.52. That makes the Book Festival's total contribution to MPA's library $1,941.58!
Join The PA Board
The Parents Association board is looking for volunteers to fill several positions next year. There are varying time commitments, but the experience is consistently rewarding. Over the next few weeks the current PA Board would like to share our reasons for volunteering.
Parents Share: Why I Volunteer
Why I Volunteer
by Kim Jakway (parent of Graham (8), Audrey (10) and Truman (11)
Consider joining the Parents Association and get to know your community better. Over the years, I have been able to be involved in nearly every aspect of the Parents Association and there are many ways to become involved.
I've really enjoyed the creative aspects of working on events and seeing the joy in the kids eyes when they experience it. The kids are full of gratitude and wonder and it's such a privilege to be part of it. Getting to know the other parents, faculty and staff at these events is also a joy. It's a great opportunity to put faces with names and develop community.
The collaboration that is involved with being on the board is also something I've enjoyed. The discussions are very thoughtful and meaningful with the common goal of how to achieve our mission. It's fantastic to meet parents from other divisions as they share their talents.
There are many ways and opportunities to get involved and share your talents and time. Consider reaching out to any of us on the board with any questions
Join Us Wednesday Mornings In The Garden
Join us each Wednesday morning from 8-8:30 AM to connect with other parents and maybe get your hands dirty, spuddling in MPA's gardens. See old friends and meet some new ones. We'll meet either in front of the Lower School entrance, or if Michelle Mick is not there, around the corner, in the Library gardens, next to Door #2.