September 30, 2021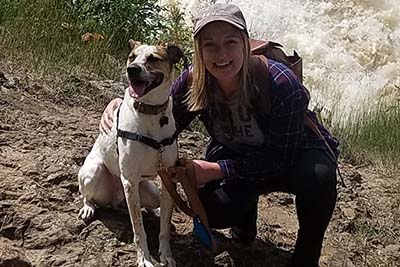 Rae Dillon
What position will you be holding at MPA?
Upper School and College Counseling Administrative Assistant
From what school/organization are you coming?
I was the Program and Operations Manager at the MN Elementary School Principals' Association (MESPA)
Tell us a little bit about your education and past experience.
I was inspired by the strong sense of community and even "family" at MPA! I love the school's small, intimate feel that cares about students holistically, rather than just data and test scores. I love the welcoming environment and focus on individuality, inclusivity, and the arts!
What's your big dream?
[Like, if I could do anything?] To help cultivate a world filled with compassion, empathy, and justice for all people and the environment.
What are you (and your family, if you so choose) passionate about?
I am passionate about young people and their futures, the environment, mental health and mindfulness, spending time outdoors, and reading a good trashy mystery novel (my goal is one every month).
What's a fun fact about you that our community would love to know?
I LOVE gardening, but I am not very good at it. I love that I get better each year, and every autumn, I wipe the slate clean and try again next year. I love to grow (and eat) tomatoes the most.