November 3, 2022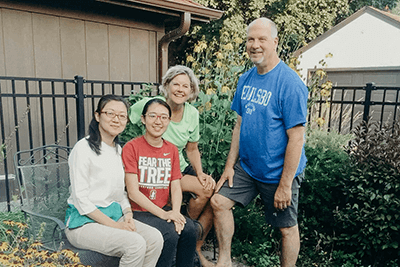 Dear MPA Community,
Do you have a desire to expand your family's perspective of the world? A room to spare? Space in your heart for another family member? MPA is seeking a host family for a new Upper School international students for the second half of the 2022-23 school year and beyond.
As you and your family consider hosting, please review the MPA Host Family Recruitment Flyer and Host Family Application.
STIPEND
A monthly stipend will be directly deposited in installments of $900/month on the first of each month for the previous month, January through June. January and June will be prorated.
TRANSPORTATION
Host families are responsible for providing transportation to and from school and school-related activities.
Host families will work with their student in scheduling rides for social events.
MEALS
All international students will receive the MPA school lunch. Host families and students do not need to pack lunches.
Host families are responsible for providing two meals on all weekdays and three meals on all weekend days.
We hope you'll consider opening your hearts and homes to one of our international students! Give it some thought, and if interested, please reach out to me for additional information and/or to begin the process of becoming a host family. I would love to have a conversation with you!
Thank you so much for considering,
Cory Becker-Kim
International Student Program Coordinator
Advanced Language and Culture Teacher
cbeckerkim@moundsparkacademy.org