Athletics Update
Congratulations to the following students who participated in the State Track Meet!
Ellen Colton (12), Sofie Netteberg (11), Ani Bailey (9), Isabel Esch (12); 4 x 100m Relay, (Prelim - 11th)
Isabel Esch; High Jump - tied for 6th, 5'2, (and ran in the 4 x 100m relay partway through her high jump competition!)
Evan Ferlic; 1600m Run, 4:21.36 - 2nd, 3200m Run, 9:41.35 - 5th
Academic All State: Ellen Colton (12), Isabel Esch (12), Sofie Netteberg (11), Lukas Lindgren (10), Declan Dahlberg (9)
Congratulations to the tennis doubles team of Vlad Hugec and Duncan Hart who finished 2nd in the State tournament! STATE CHAMPS! Congratulations to our boys golf team - your Class A Boys State Golf champions! Freshman Brock Bliese also successfully defended his individual state title and was co-champion. Congratulations to freshman Rachel Lindrud and junior Britanny Wojtowicz who participated in their first Girls Golf State Tournament and finished in 52nd and 57th place, respectively. Go Panthers!
Boys Golf Headed to State!
Congratulations to the Panther boys golf team! They qualified for State as a team by holding off defending three time Section Champion Legacy Academy. Junior Dylan Merchant was the medalist with freshman Brock Bliese and Matt Berning tied for second. Other members of the team are seniors Joey Hammer and Matt Ehren along with junior Nick Sauer. The golf team will participate in the Class A State Tournament on Tuesday, June 9th and Wednesday, June 10th at Pebble Creek Golf Course in Becker, MN. Go Panthers!
Section 4A Doubles Champs!
MPA seniors Duncan Hart and Vlad Hugec defeated Blake's doubles team in straight sets in the Section 4A championship match. They advance to the State Tournament on Thursday, June 4th and Friday, June 5th at the Reed-Sweatt Tennis Center in Minneapolis. Congratulations to Duncan and Vlad! Go Panthers!
Morgan Emmans: Athena Award Winner 2015
Morgan Emmans is one of 30 senior female students from St. Paul area high schools selected as Athena Athletes for their dedication and excellence in sports. All of the Athena Award recipients were honored at a luncheon on Wednesday, April 15th. Morgan was chosen for her accomplishments in volleyball, basketball and softball earning 12 varsity letters. She has been selected captain in basketball and softball. She has earned three All-Conference softball awards in grades 9 through 11 and in basketball her senior year. Morgan has been selected to the All-Section 4A softball team in grades 9 through 11, and has also been selected Honorable Mention All-State the past two seasons. She will be attending St. Cloud State University to play softball next year. Congratulations Morgan!
Gardner, Dahlberg Qualify for State Nordic Meet
The Nordic ski program had a great
day at the Section 4 Meet held yesterday at Hyland Hills in Bloomington. In the team competition, the girls finished third overall (top 2 teams go to State) and the boys finished sixth out of ten schools competing. In the Girls race, sophomore Molly Gardner qualified for State finishing 17th overall. Joining Molly at State will be freshman Declan Dahlberg who finished 10th overall. The State Meet is next Thursday, February 12th at Giant's Ridge. Go Panthers on to State!
Nordic Ski IMAC Awards
Nordic Ski -The Nordic ski teams had a great day at the Independent Metro Athletic Conference (IMAC) Championships yesterday at Elm Creek. MPA had 5 individuals make the All-Conference and Honorable Mention teams. Here are their places of finish in yesterday's competition. Congratulations to MPA's Nordic skiers! Girls: Molly Gardner                   7th Place                               All-Conference Kian Dahlberg                    10th Place                             Honorable Mention Erin Quam                           11th Place                             Honorable Mention Katie Hands                        12th Place                             Honorable Mention Boys: Declan Dahlberg              6th Place                               All-Conference
CC Boys Qualify for State Tournament
Congratulations to the MPA Cross Country team who ran in the section 4A championship on October 23rd
! The boys team finished 5th, with Evan Ferlic finishing 4th individually and Lukas Lindgren finishing 11th individually to advance to the state c

hampionship! Five middle school runners contributed to the varsity efforts. Matt B. and JD O. ran with the varsity boys. Ellie Q., Nina R, and Ana M. ran with the varsity girls. Check out their blog for more information and photos!
http://www.moundsparkacademy.org/athletics/upper-school/crosscountry/2014/
Student Achievements
State Nordic Ski Results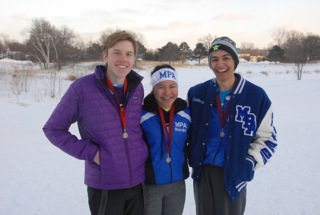 BOYS:
Nick Gardner, 2nd Place (All-State)
Kethan Dahlberg, 26th Place

GIRLS:
Ellie Hands, 38th Place
Girls Nordic Tri-Metro Conference Team Champions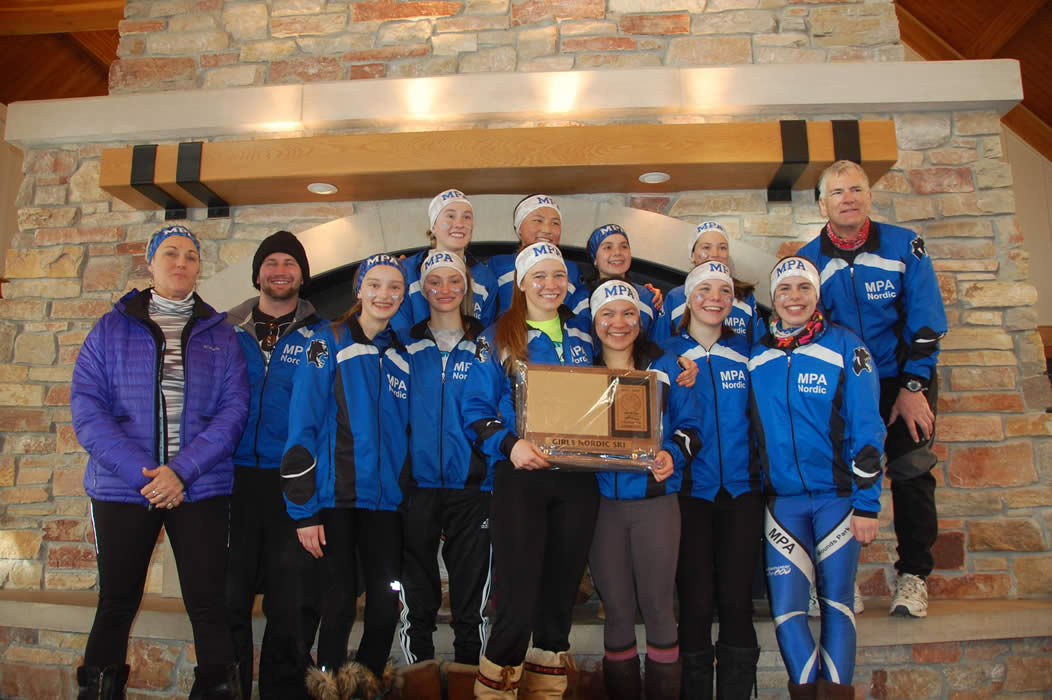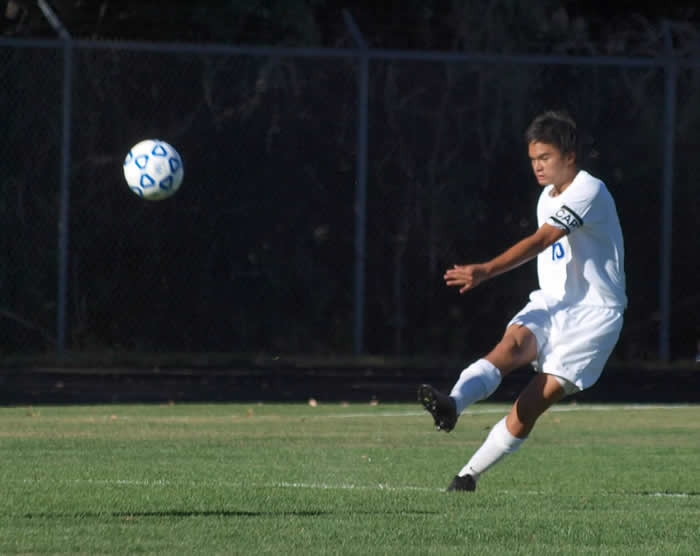 Senior Eric Guiang Named to All-State Soccer Team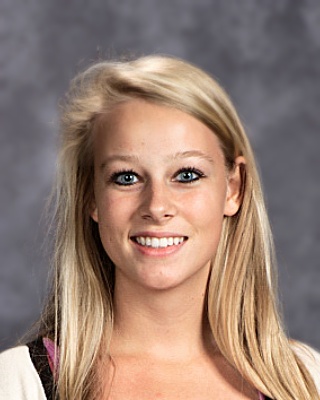 Junior Megan Wright finished in 4th place in Tri-Metro Conference Golf Championships.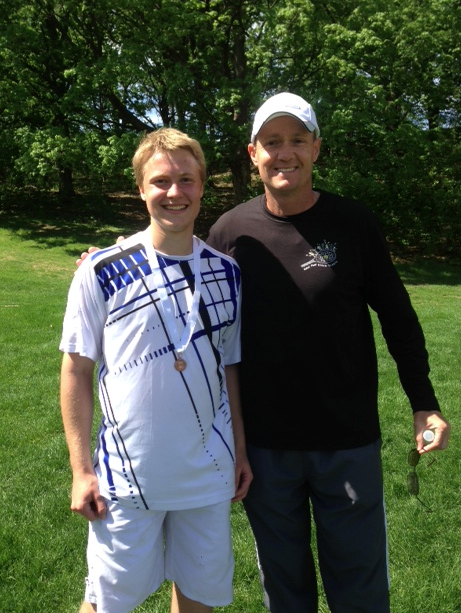 Senior Mason McElvain Finishes in 3rd place at the Section 4A Tennis Singles Championships.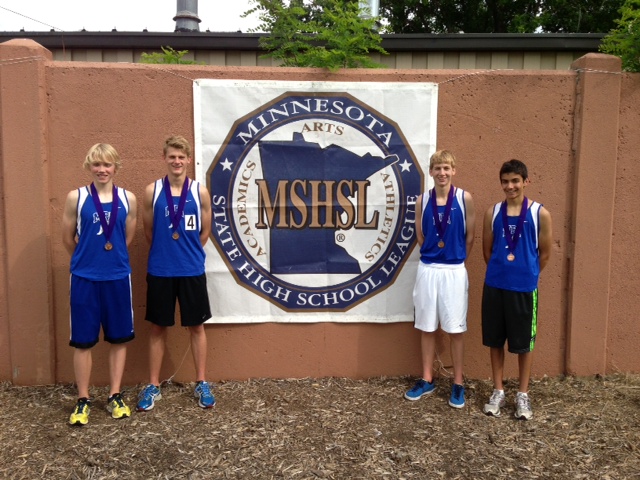 The MPA boys' 4 X 800 meter relay team finished in 7th place at the MSHSL State Track Meet!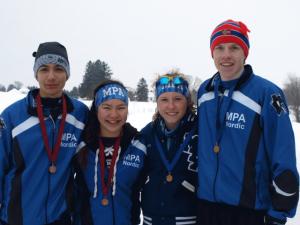 Four Nordic Skiiers Qualify for State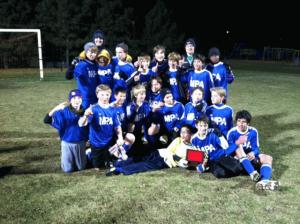 7th Grade Boys Soccer Team Wins League Championship