Athletics
Declan Dahlberg State Champion!
Congratulations to Declan
Dahlberg '18 for an incredible finish as this year's Boys Cross Country Class A State Champion! He ran a personal record time of 15:57.1 with the closest finish in meet history. Matthew Bourne '19 ran an impressive event as well and finished with a personal record.
A full recap of the day can be found on
Coach Ethier's blog
. And read some of the best media coverage can be found here ...
Pioneer Press
Star Tribune Cross Country Hub

Down the Backstretch Blog

Star Tribune Prep Athlete of the Week
MPA is so proud of Declan and Matthew! Go Panthers!
Recent Athletics Highlights
There's been a lot
of recent news in Panther Athletics …


In boys varsity cross country, Declan Dahlberg and Matthew Bourne advanced to the State Championship, which will be held this weekend.


In football, our co-op team, the Wolfpack, is playing Friday night in the 4AAAAA section finals on the road against Mahtomedi. They just completed their second undefeated regular season as the Twin Cities Gold Sub-District Champions!


In girls varsity volleyball, MPA beat St. Agnes to move on to Section Semi-Finals—the furthest the Panthers have ever made it in post-season play. While they lost, they won 16 matches this season for a Panther record for volleyball!


In sailing, the team recently participated in the Art Johnson Regatta at White Bear Lake. The competition drew teams from throughout the Midwest and MPA came in second in both the overall competition and the A division. There were 19 teams and more than 100 sailors.


Go Panthers!
Alumni in the News: Olivia Lansing Herrick '06
Olivia, our school's Girls
Golf Team coach and graphic designer, was named the Minnesota Golf Association's Women's Player of the Year! She finished first three times this season, including the Minnesota Women's State Match Play Championship, the MGA Mixed Amateur Team Championship (with partner Trent Peterson), and the MWPGA Four-Ball Championship (with partner Leigh Klasse). She reached the semi-finals of the U.S. Women's Mid-Amateur Championship and the quarterfinals of the U.S. Women's Amateur Four-Ball Championship (with partner Samantha Sommers). We are so fortunate to have Olivia so closely connected to our community and are thrilled to share her most recent success with you!
The Retirement of Joe Kordosky
Dear MPA Community,
I am writing to share some bittersweet news.
After 40 incredible years in education, Joe Kordosky, our athletic director, will be retiring at the end of this school year. As you are all aware, Kordo is a genuine legend at MPA and he will be deeply missed by students, parents, alumni, coaches, faculty, and staff. This, his final year, will be his 28th as MPA's athletic director. "I don't know that much has really changed here at MPA in my time. It's always been about the kids and my role has always been to provide them with the best possible athletics experience," he shared.
That's exactly what Kordo has done. He built our school's athletics program from the ground up, ultimately leading MPA to nine state team championships and 18 state individual championships. His vision helped the Lansing Center become a reality. He worked tirelessly to secure the absolute best coaches for our students and place MPA in the right conferences at the right times.
"I will never forget the day MPA was finally accepted into its first conference. I made the announcement at lunch and the news received a standing ovation. It was such a special moment in the history of our school as it helped further establish our legitimacy," he said.
When I considered Kordo's replacement, one person immediately came to mind. Dan Haase, a highly respected MPA educator and coach, has the vision, the passion, and the rapport with our community that MPA needs. Starting on July 1, 2017, he will be MPA's athletic director.
"I have had the pleasure of working for and alongside Joe for the last 16 years. He has set the bar very high for me, but it aligns with the expectations that I have for myself," Dan said. "I am honored to build upon the foundation that Joe has laid and focus on continuing to offer programs that provide opportunities for our students to build themselves as competitive athletes."
I encourage you to join me in expressing your appreciation for all that Kordo has done for MPA. Whether you are near or far, I am certain he would love to hear from you via 
email
, phone, or a visit to campus.
I will close with Kordo's dream, which Dan and I are equally committed to ensuring comes true: "I hope the school continues to thrive and stays true to its great history of recognizing the importance of the extra-curricular experience. Its value to our children is immeasurable."
Go Panthers!
Dr. Bill Hudson
Head of School
First Place!
Congratulations to the
Girls Volleyball Team for taking first place in the Brooklyn Center tournament last weekend. Way to represent Mounds Park Academy! Go Panthers!
Learn More About Sailing This Saturday
The MPA Sailing Team placed third overall last
weekend in the first local regatta of the fall season. And, captain Toby Sullivan and crew Jose Varela sailed their way to a second place finish in their division despite taking a disqualification in the fourth race. The next regatta is this Saturday, September 17 at 9:30 AM at White Bear Yacht Club. You are invited to come out to support the team and learn more about the sport! Sailing Team members and parents will be on hand to answer questions. Go Panthers!
Homecoming Athletics Preview
Fall sports' finest athletes and favorite teams will be on full display for Homecoming. Here are the not-to-miss matchups ...

Wolfpack Football vs. New Life Academy
Friday, September 23, 7 PM
Park High School, Cottage Grove
Coming off an undefeated regular season in 2015, the SMB Wolfpack, a cooperative team of MPA, SPA, Blake, and Minnehaha Academy look to make it two victories in a row over New Life Academy. They haven't given up a single point this season. MPA players include senior defensive back Charlie Kramer (#88), sophomore wide receiver Will Kramer (#30), and junior offensive lineman Takele Thompson-Nelson (#75).

Girls Varsity Volleyball Tournament
Saturday, September 24, 9 AM, 10:15 AM, 1 PM, 2:30 PM
Lansing Sports Center
With a 3-2 record, including a win over rival SPA, volleyball is off to a great start. Sophomore star Maia Kelly, named to the IMAC All Conference team last year, leads the Panthers, but watch for up and coming seventh grader Kaija Kunze-Hoeg to contribute as well.

Boys Varsity Soccer vs. St. Paul Harding
Saturday, September 24,1 PM
MPA Stadium
MPA looks to make it two victories in a row vs. the St. Paul Harding Knights. Watch for Junior midfielder Nick Guiang, an IMAC All Conference honoree last year, to lead the Panthers' attack. Guiang has already notched two goals this season. Senior captains Brendan Connolly, Isaac Esch, and Will Olson provide leadership and experience for the Panthers.

Girls Varsity Tennis Tournament vs. Cretin-Derham Hall and Woodbury High School
Saturday, September 24, 9 AM, 12 PM
Hart and Mudge Tennis Courts
Watch for junior Rachel Lindrud, an IMAC All Conference honoree last season, and senior captains Mimi Lyons, Emily Jesmer, and Katie hands to lead the Panthers' quest to defend their 2015 MPA Homecoming tournament championship vs. two Class AA opponents.
Student Achievements
Boys Golf State Champions

MPA Boys Win State Championship!
Dylan Merchat placed second and Matt Berning placed sixth to earn individual medals as well.
Girls Golf State Qualifier


Rachel Lindrud qualifies for state as an individual!
Track & Field Individual Champion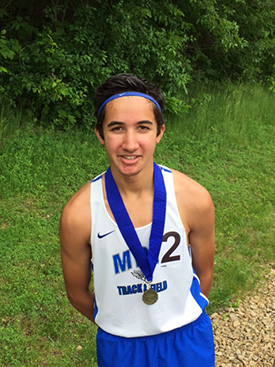 Declan Dahlberg named IMAC Conference Champion and Section 4A Section Champion!
State Nordic Ski Results


Declan Dahlberg and Matt Bourne placed at State!
Cross Country Results


Declan Dahlberg and Lukas Lindgren ran to perfection.
State Nordic Ski Results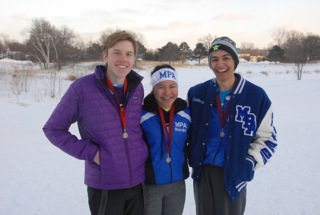 BOYS:
Nick Gardner, 2nd Place (All-State)
Kethan Dahlberg, 26th Place

GIRLS:
Ellie Hands, 38th Place
Girls Nordic Tri-Metro Conference Team Champions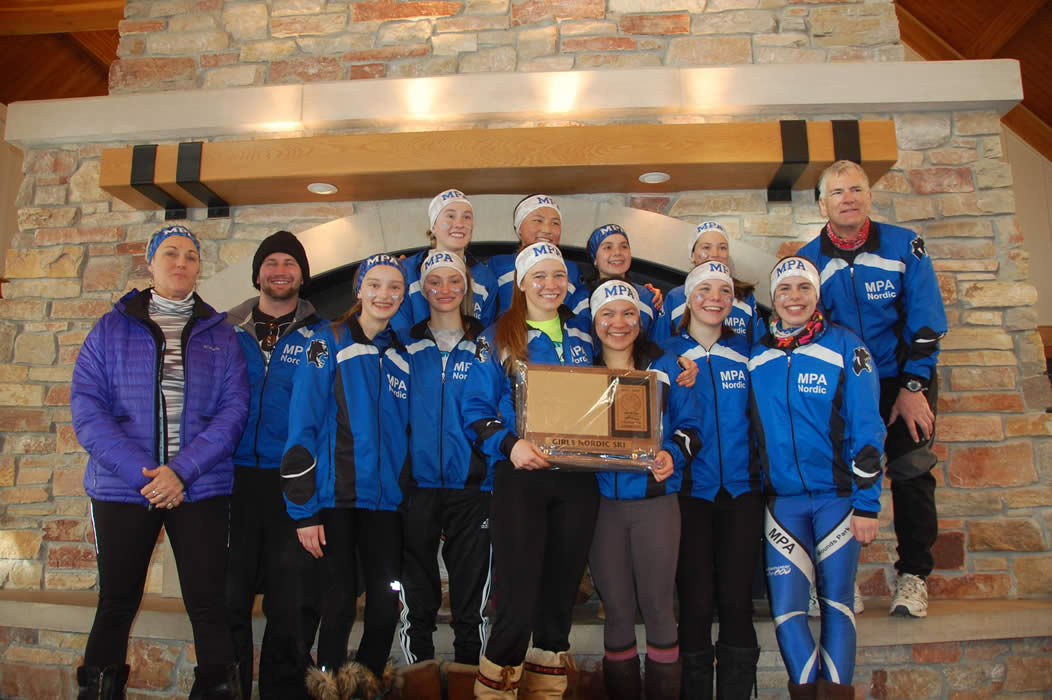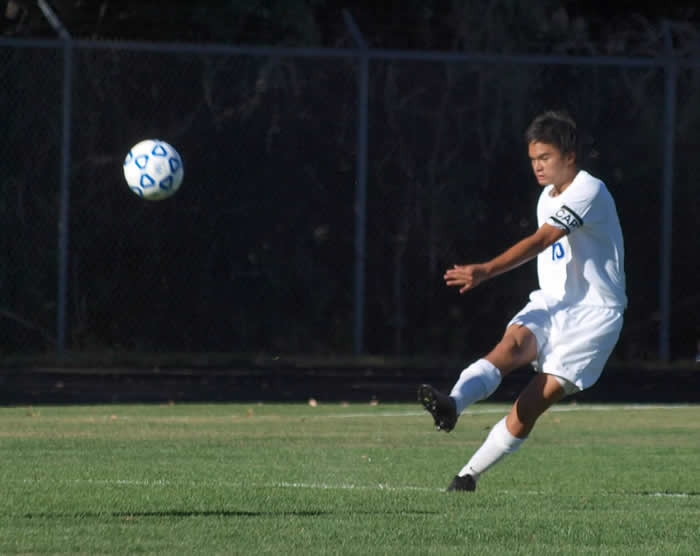 Senior Eric Guiang Named to All-State Soccer Team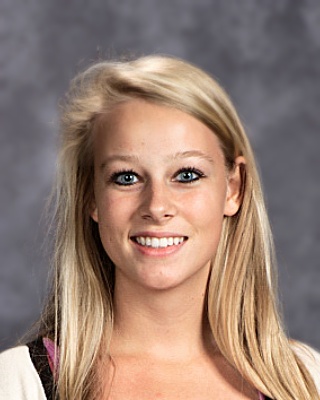 Junior Megan Wright finished in 4th place in Tri-Metro Conference Golf Championships.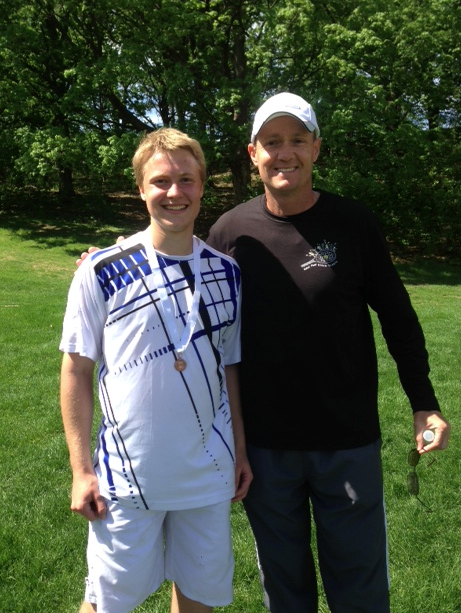 Senior Mason McElvain Finishes in 3rd place at the Section 4A Tennis Singles Championships.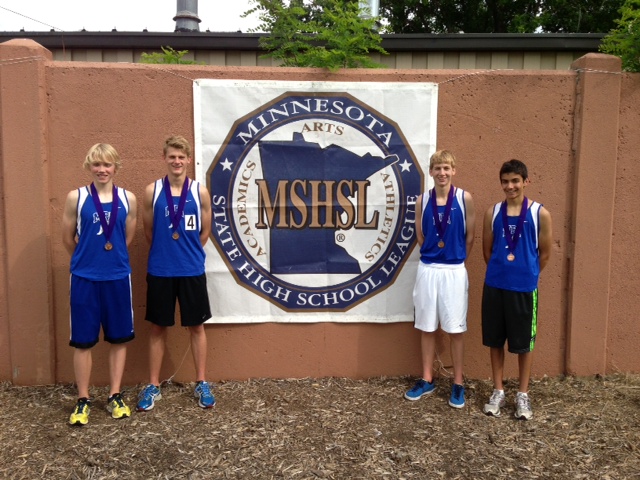 The MPA boys' 4 X 800 meter relay team finished in 7th place at the MSHSL State Track Meet!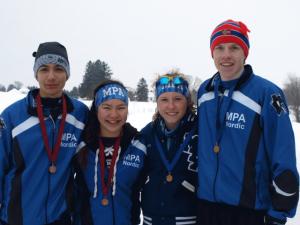 Four Nordic Skiiers Qualify for State
Eight Nordic Skiiers Honored with All-Conference and Honorable Mention Honors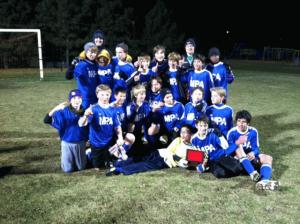 7th Grade Boys Soccer Team Wins League Championship
Evan Ferlic ('15) Qualifies for State Cross Country Meet
Nate Burnstein Qualifies for State Track Meet
Megan Wright Qualifies for State Golf Tournament
Kim Bourne Pioneer Press Athlete of the Week
Senior Amber Washington makes history with sixth State Tennis title