Gardner, Dahlberg Qualify for State Nordic Meet
The Nordic ski program had a great
day at the Section 4 Meet held yesterday at Hyland Hills in Bloomington. In the team competition, the girls finished third overall (top 2 teams go to State) and the boys finished sixth out of ten schools competing. In the Girls race, sophomore Molly Gardner qualified for State finishing 17th overall. Joining Molly at State will be freshman Declan Dahlberg who finished 10th overall. The State Meet is next Thursday, February 12th at Giant's Ridge. Go Panthers on to State!
Boys US Basketball Coaches vs. Cancer Event - 2/2
Please come and support the Coaches vs. Cancer Fundraising Event at the Boys Basketball Games on Monday, February 2nd. Most activities start after school on Monday and run through the 7:00 Varsity boys' game.  There is something for everyone.  Plus, the Mounds Park Academy Middle School boys' teams will be playing at halftime! Start your week off right with Paul Montour's world famous cinnamon rolls – available Monday morning in the Teacher's Lounge (donate what you wish). YUM, YUM! Then, after school, more treats  – visit the Bake Sale in the North Lobby 2:45 – 4:15 PM And, test out your basketball skills – maybe challenge one of the players? – and see how you do with our hoops arcade.  Prize for the high score of the day! Finally, pledge for 3-point shots made, or take a chance in one of the raffles: - The 13th Hole, 'Azalea', Augusta National Golf Club, 2000  For all of the golfers in the crowd, a beautifully framed and signed copy of  "The 13th Hole, 'Azalea', Augusta National Golf Club, 2000"  It's gorgeous! - For the hockey aficionados 4 awesome MN Wild tickets with a parking pass.  The tickets are for Friday, March 13th, 2015 at 7:00 pm vs. the Anaheim Ducks. Club level, C10, Row 4, seats 10, 11, 12, 13. And then, of course, the other great offerings… - Movie gift cards - Cheesecake Factory gift cards - Chipotle gift cards - iTunes gift cards - A Stadium chair (beats a bleacher seat anyday!) - And much more All proceeds go to support the American Cancer Society. Boys Basketball Game Times: 5:30 pm          Boys JV Basketball 7:00 pm          Boys Varsity Basketball Middle School Boys Basketball players will play during half-time of the Varsity basketball game
Nordic Ski IMAC Awards
Nordic Ski -The Nordic ski teams had a great day at the Independent Metro Athletic Conference (IMAC) Championships yesterday at Elm Creek. MPA had 5 individuals make the All-Conference and Honorable Mention teams. Here are their places of finish in yesterday's competition. Congratulations to MPA's Nordic skiers! Girls: Molly Gardner                   7th Place                               All-Conference Kian Dahlberg                    10th Place                             Honorable Mention Erin Quam                           11th Place                             Honorable Mention Katie Hands                        12th Place                             Honorable Mention Boys: Declan Dahlberg              6th Place                               All-Conference
Lansing Sports Center Open Saturday Mornings January & February 2015
The Lansing Sports Center will once again be open Saturday mornings to MPA families and their friends from 9 AM – 12 PM January 10th through February 28th. Please note the Lansing Sports Center will be closed on January 31st. You are welcome to come and use the track, sports center and fitness center. If you have any questions, please contact the Athletic Office at 651-748-5630. Lansing Sports Center Open Gym Dates for 2015: January 10, 17, 24 February 7, 14, 21, 28.
CC Boys Qualify for State Tournament
Congratulations to the MPA Cross Country team who ran in the section 4A championship on October 23rd
! The boys team finished 5th, with Evan Ferlic finishing 4th individually and Lukas Lindgren finishing 11th individually to advance to the state c

hampionship! Five middle school runners contributed to the varsity efforts. Matt B. and JD O. ran with the varsity boys. Ellie Q., Nina R, and Ana M. ran with the varsity girls. Check out their blog for more information and photos!
http://www.moundsparkacademy.org/athletics/upper-school/crosscountry/2014/
Girls Tennis Team Runner Up in Section 4A Tournament
Congratulations to the girls' varsity tennis team for finishing second place in Section 4A! This is their highest finish in this section since 2009. There are no seniors on the team, so watch out for them next year. Way to go ladies!
Homecoming 2014 Results
Thank you to everyone who joined us for a beautiful Homecoming Saturday at MPA!
Girls Soccer defeated St. Paul Harding 5-0 Boys Soccer fell to St. Paul Harding 2-0
Girls Tennis lost to Woodbury 2-5 and defeated Cretin Derham Hall 4-3
Girls Volleyball defeated West Lutheran 2-0 in the championship match to win the Panther Volleyball Tournament Cross Country had a strong showing at the Milaca Megameet and the Boys team finished 2nd in the Class A race
Student Achievements
State Nordic Ski Results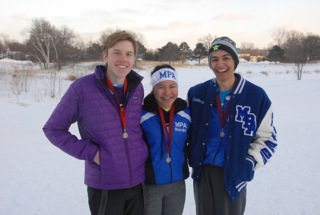 BOYS:
Nick Gardner, 2nd Place (All-State)
Kethan Dahlberg, 26th Place

GIRLS:
Ellie Hands, 38th Place
Girls Nordic Tri-Metro Conference Team Champions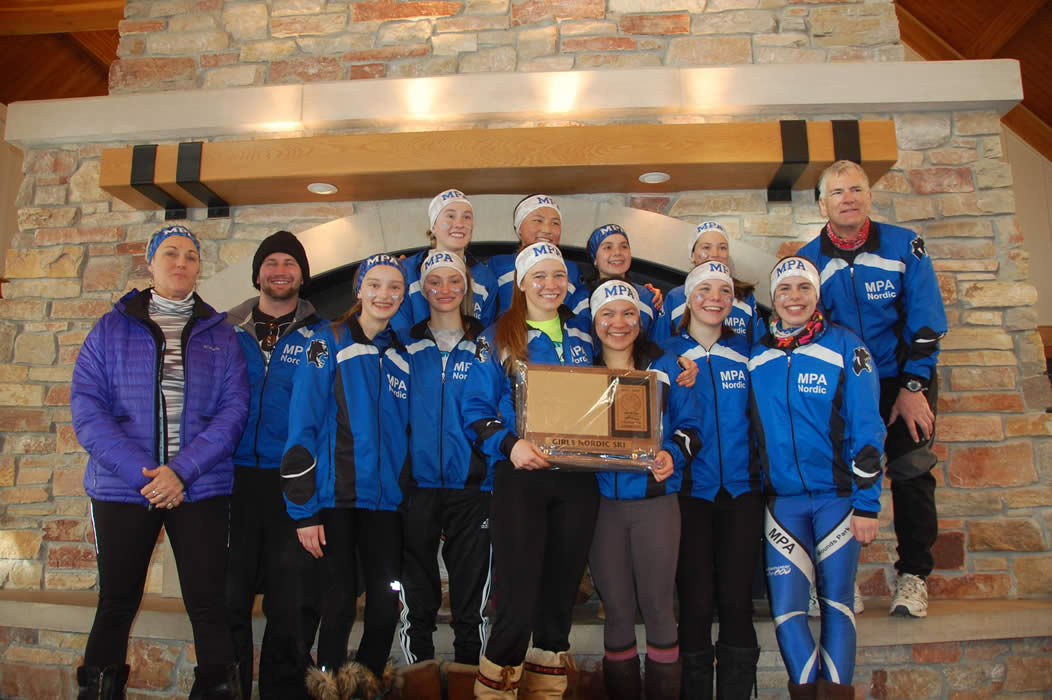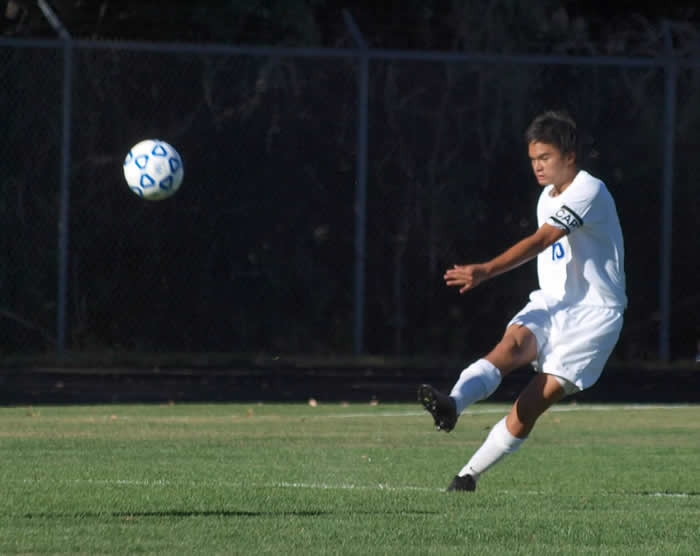 Senior Eric Guiang Named to All-State Soccer Team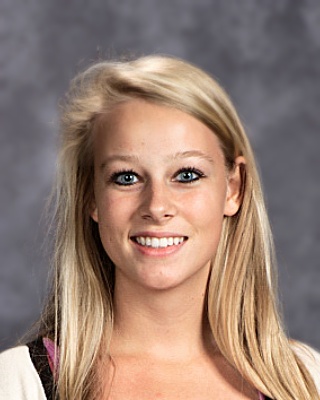 Junior Megan Wright finished in 4th place in Tri-Metro Conference Golf Championships.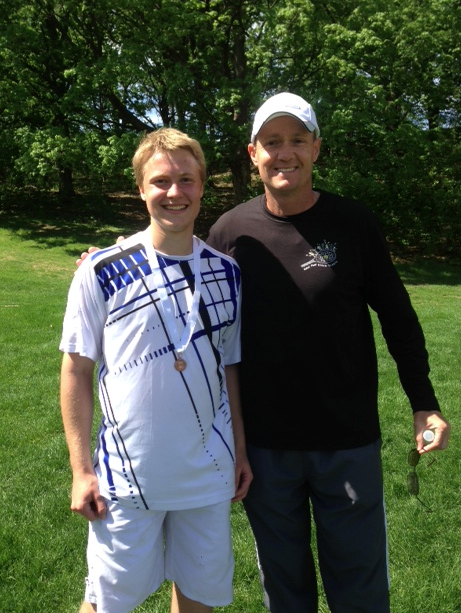 Senior Mason McElvain Finishes in 3rd place at the Section 4A Tennis Singles Championships.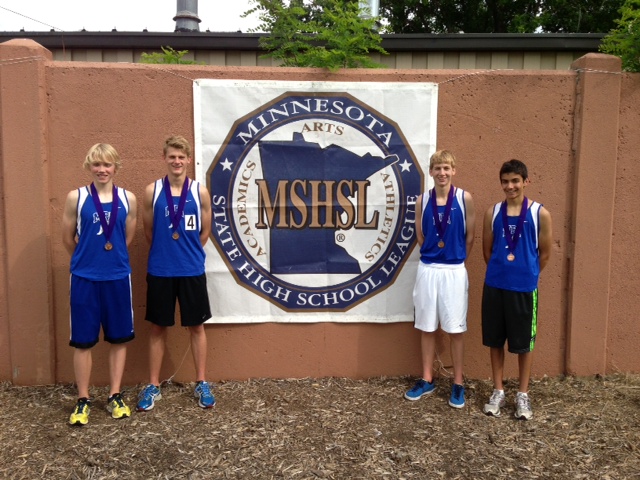 The MPA boys' 4 X 800 meter relay team finished in 7th place at the MSHSL State Track Meet!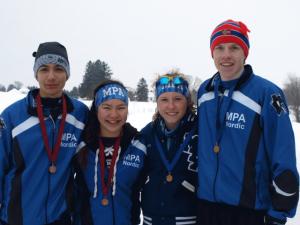 Four Nordic Skiiers Qualify for State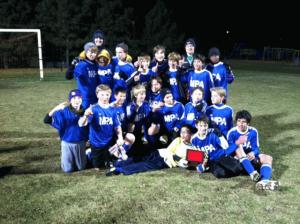 7th Grade Boys Soccer Team Wins League Championship