MPA Athena Award Winner 2014
Ellie Hands Ellie Hands is one of 30 senior female students from St. Paul area high schools selected as Athena Athletes for their athletic talents and accomplishments.  All of the Athena Award recipients were honored at a luncheon on Wednesday, April 16th. Ellie was chosen for her accomplishments in cross country, nordic skiing and track and field earning 12 varsity letters. She was a four time Tri-Metro All-Conference nordic skier. Ellie also qualified for the State Meet in Nordic skiing three times and was a Junior National Qualifier her senior year. Congratulations Ellie!
Introducing... MPA's Online Spirit Store
We are thrilled to announce that MPA's Online Spirit Store is now open!
Click here
to check out great MPA gear for all ages and forward the link to family, friends, alumni, and other members of the community. Let's get some great Panther Pride started as we gear up for spring!
Nordic Ski State Results
2014 State Nordic Ski results are in!
Ellie Hands finished in 38th place Kethan Dahlberg finished in 26th place and Nick Gardner finished as state runner up! Congratulations to all three of these students on a wonderful season and your tremendous Nordic ski careers at MPA. We are so proud of you! Go Panthers! Boys results:
http://www.mshsl.org/mshsl/upload/MSHSL173300HBoysPursuit.htm
Girls results:
http://www.mshsl.org/mshsl/upload/MSHSL1636442014GirlsNordic.htm
Tri-Metro Conference Nordic Ski Results
The Nordic ski teams had a great day at the Tri-Metro Conference Championships yesterday at Elm Creek. The girls team edged out SPA for the Tri-Metro Conference Championship. The girls' conference championship team was led by Ellie Hands (3rd Place), Laura Nicholson (7th place), Molly Gardner (12th place), Erin Quam (13th place) and Katie Hands (17th place).   In the boys' race, Nick Gardner was the Tri-Metro Conference champion and Kethan Dahlberg was the runner-up. MPA had 7 individuals make the All-Conference and Honorable Mention teams. Here are their places of finish in yesterday's competition. Girls: Ellie Hands                          3rd Place                               All-Conference Laura Nicholson                7th Place                               All-Conference Molly Gardner                   12th Place                             Honorable Mention Erin Quam                           13th Place                             Honorable Mention Boys: Nick Gardner                     1st Place                               All-Conference Kethan Dahlberg              2nd Place                               All-Conference Keith Loukas                      14th Place                             Honorable Mention Congratulations to MPA's Nordic ski teams.
12th Annual Kreischer Holiday Basketball Tournament
12th Annual Kreischer Holiday Basketball Tournament • 2013-2014
Friday, December 27th
Game 1:  GBB  St. Croix Prep Academy vs St. Paul Academy 1:00pm Game 2:  BBB  PACT Charter vs Washington Technology 3:00pm Game 3:  GBB Mounds Park Academy vs Community of Peace 5:00pm Game 4:  BBB Mounds Park Academy vs Spectrum 7:00pm
Saturday, December 28th
Consolation Games
Game 5:  GBB Loser of Game 1 vs Loser of Game 3 @ 1:00pm Game 6:  BBB Loser of Game 2 vs Loser of Game 4 @ 3:00pm
Championship Games
Game 7:  GBB Winner of Game 1 vs Winner of Game 3 @ 5:00pm Game 8:  BBB Winner of Game 2 vs Winner of Game 4 @ 7:00pm
Mason Ferlic places 22nd at Nationals
Mason Ferlic (class of 2011) finished in 22nd place at the NCAA National Cross Country
Championship to earn All American honors.
Mason led his Michigan team to 21st place. Here is a
story
about the race at the Michigan cross country web site and
complete results
.

Boys Cross Country — 2nd Place at State

From Cross Country Coach Dan Ethier:
State Championship
With 7 outstanding performances today, you earned 2nd place at the state championship! The state championship is a challenging event. Some very fine runners face the fast start and big pack and fall short. Each of you met that challenge. You did not all run your best times, but you did all run well. The 32 seconds between our 1st runner and our 5th runner was by far the smallest spread of any team in this race. Nick led our runners, earning all state honors with his 24th place finish. Kethan sprinted home only a few seconds later in 27th place. Logan had a side stitch, but finished with a long sprint in 36th place. Evan ran one of his better times of a year spent dealing with an injury. Nolan, in only his second cross country race, ran a personal record to finish 64th. Lukas ran a spectacular race, improving his best time by over 30 seconds, and earning 18th place on our all-time best list. Wow! John edged past his personal record. You should be proud of what you accomplished today. Many other teams were unable to put together enough good performances to be in the hunt. You all ran very well in a challenging situation. Congratulations! Complete
results
are at the MSHSL web site.
Student Achievements
State Nordic Ski Results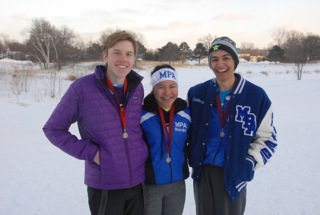 BOYS:
Nick Gardner, 2nd Place (All-State)
Kethan Dahlberg, 26th Place

GIRLS:
Ellie Hands, 38th Place
Girls Nordic Tri-Metro Conference Team Champions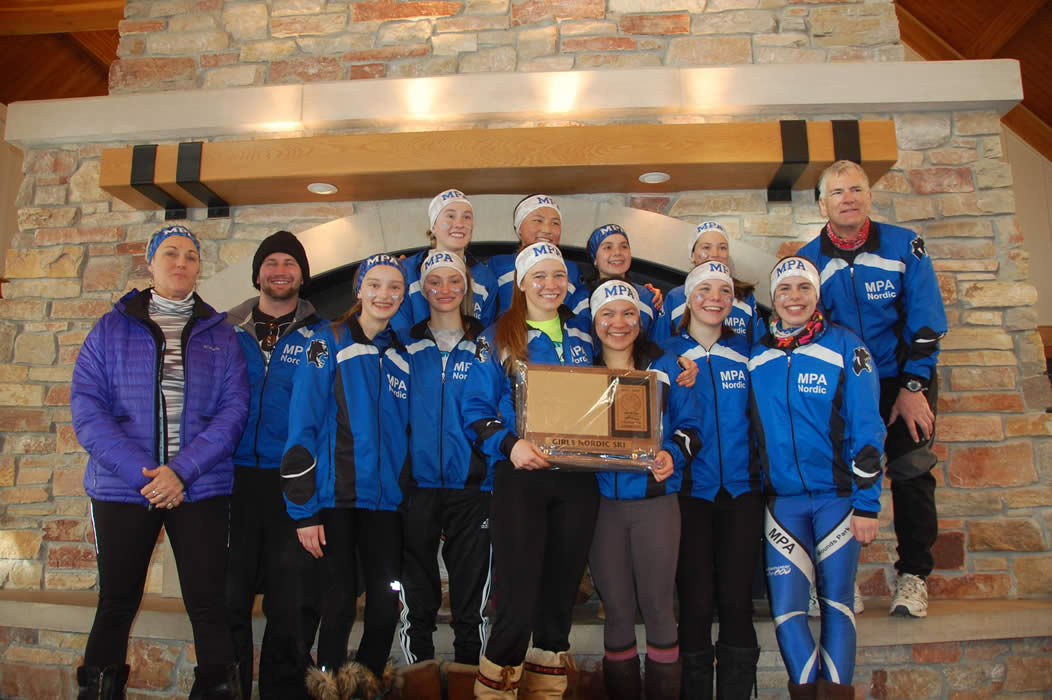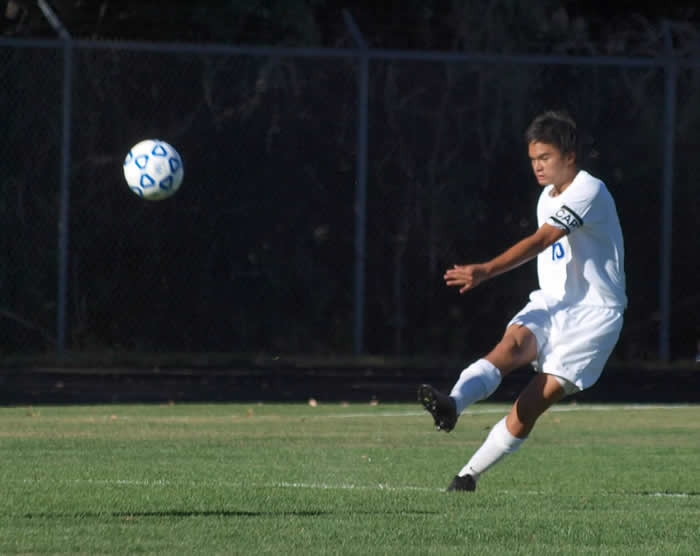 Senior Eric Guiang Named to All-State Soccer Team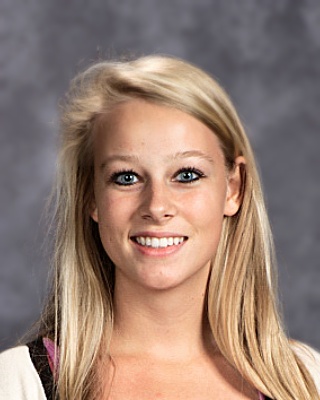 Junior Megan Wright finished in 4th place in Tri-Metro Conference Golf Championships.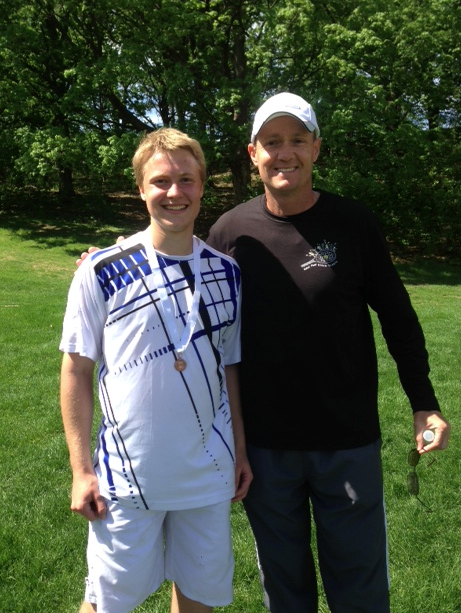 Senior Mason McElvain Finishes in 3rd place at the Section 4A Tennis Singles Championships.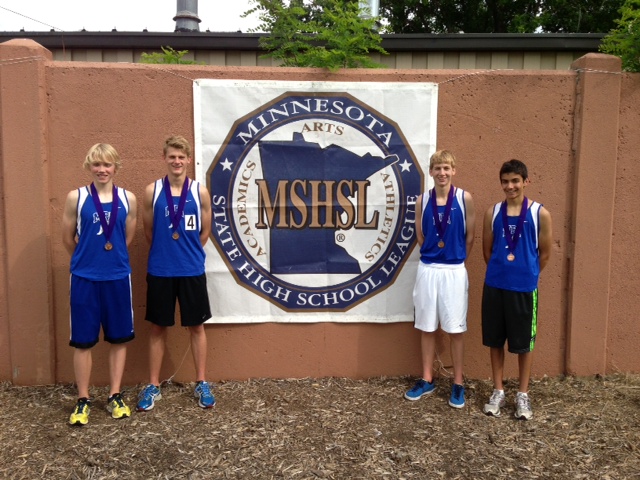 The MPA boys' 4 X 800 meter relay team finished in 7th place at the MSHSL State Track Meet!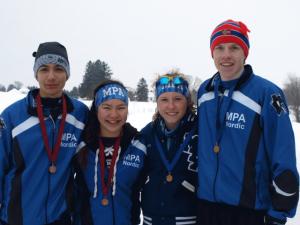 Four Nordic Skiiers Qualify for State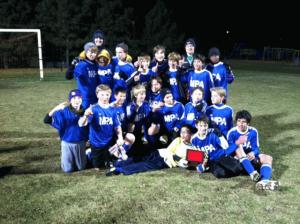 7th Grade Boys Soccer Team Wins League Championship