Nordic Ski IMAC Awards
Nordic Ski -The Nordic ski teams had a great day at the Independent Metro Athletic Conference (IMAC) Championships yesterday at Elm Creek. MPA had 5 individuals make the All-Conference and Honorable Mention teams. Here are their places of finish in yesterday's competition. Congratulations to MPA's Nordic skiers! Girls: Molly Gardner                   7th Place                               All-Conference Kian Dahlberg                    10th Place                             Honorable Mention Erin Quam                           11th Place                             Honorable Mention Katie Hands                        12th Place                             Honorable Mention Boys: Declan Dahlberg              6th Place                               All-Conference
Lansing Sports Center Open Saturday Mornings January & February 2015
The Lansing Sports Center will once again be open Saturday mornings to MPA families and their friends from 9 AM – 12 PM January 10th through February 28th. Please note the Lansing Sports Center will be closed on January 31st. You are welcome to come and use the track, sports center and fitness center. If you have any questions, please contact the Athletic Office at 651-748-5630. Lansing Sports Center Open Gym Dates for 2015: January 10, 17, 24 February 7, 14, 21, 28.
CC Boys Qualify for State Tournament
Congratulations to the MPA Cross Country team who ran in the section 4A championship on October 23rd
! The boys team finished 5th, with Evan Ferlic finishing 4th individually and Lukas Lindgren finishing 11th individually to advance to the state c

hampionship! Five middle school runners contributed to the varsity efforts. Matt B. and JD O. ran with the varsity boys. Ellie Q., Nina R, and Ana M. ran with the varsity girls. Check out their blog for more information and photos!
http://www.moundsparkacademy.org/athletics/upper-school/crosscountry/2014/
Girls Tennis Team Runner Up in Section 4A Tournament
Congratulations to the girls' varsity tennis team for finishing second place in Section 4A! This is their highest finish in this section since 2009. There are no seniors on the team, so watch out for them next year. Way to go ladies!
Homecoming 2014 Results
Thank you to everyone who joined us for a beautiful Homecoming Saturday at MPA!
Girls Soccer defeated St. Paul Harding 5-0 Boys Soccer fell to St. Paul Harding 2-0
Girls Tennis lost to Woodbury 2-5 and defeated Cretin Derham Hall 4-3
Girls Volleyball defeated West Lutheran 2-0 in the championship match to win the Panther Volleyball Tournament Cross Country had a strong showing at the Milaca Megameet and the Boys team finished 2nd in the Class A race
Brock Bliese and Isabel McKeown Qualify for State Golf
Congratulations to 8th grader Brock Bliese for winning the Section 4A Golf Championship at Victory Links Golf Course in Blaine! Brock shot a 78 on the first day and followed that up with a one over par 73 to finish in first place. Brock now qualifies for the Class A State Golf Championships on Tuesday, June 10 and Wednesday, June 11th at Pebble Creek Golf Course in Becker, MN.
Isabel McKeown ('14) finished in 5th place at the Section 4A Golf Championship to qualify for the State Tournament! The Girls Golf State Tournament will be held on Tuesday, June 10 and Wednesday, June 11 at Pebble Creek Golf Course in Becker, MN. Congratulations Isabel!
Duncan Hart Qualifies for State Tennis
Junior Duncan Hart defeated Jack Barker from Blake in straight sets in the Section 4A semifinals to advance to the State Tournament. Duncan finished second in the Section to the States top ranked tennis player Charlie Adams from Blake. The top two players advance to the State Tournament from each section. The State Tennis Tournament is on Thursday, June 5th and Friday, June 6th at the Reed-Sweatt Tennis Center in Minneapolis. Congratulations to Duncan! Go Panthers!
Student Achievements
State Nordic Ski Results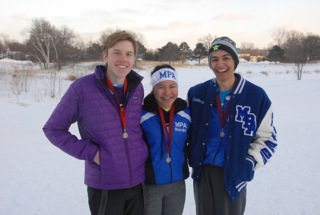 BOYS:
Nick Gardner, 2nd Place (All-State)
Kethan Dahlberg, 26th Place

GIRLS:
Ellie Hands, 38th Place
Girls Nordic Tri-Metro Conference Team Champions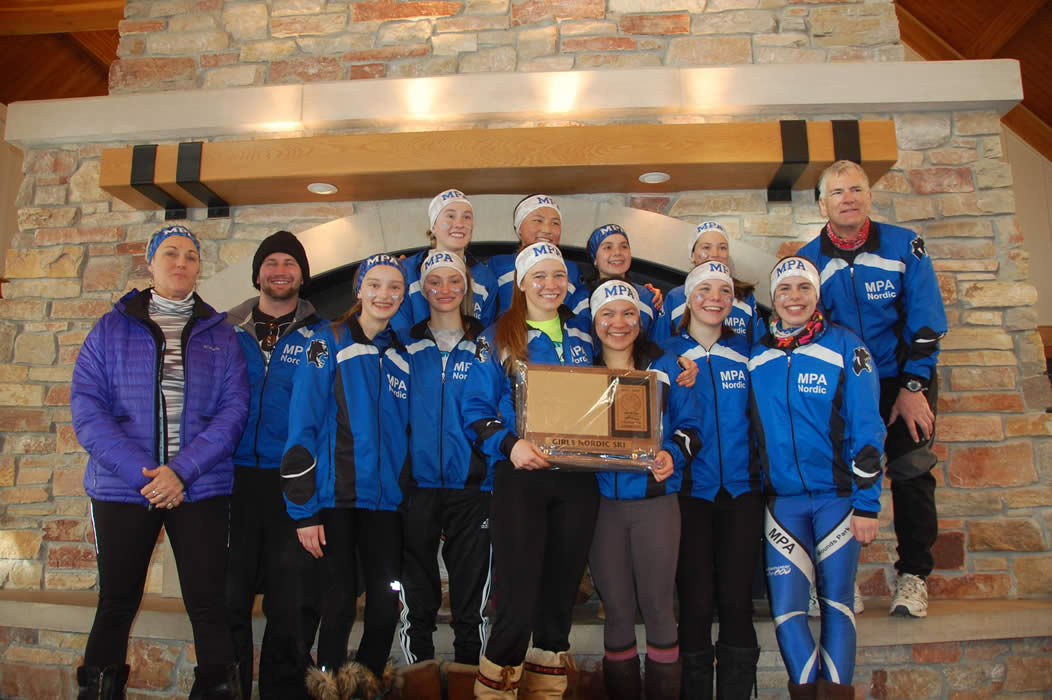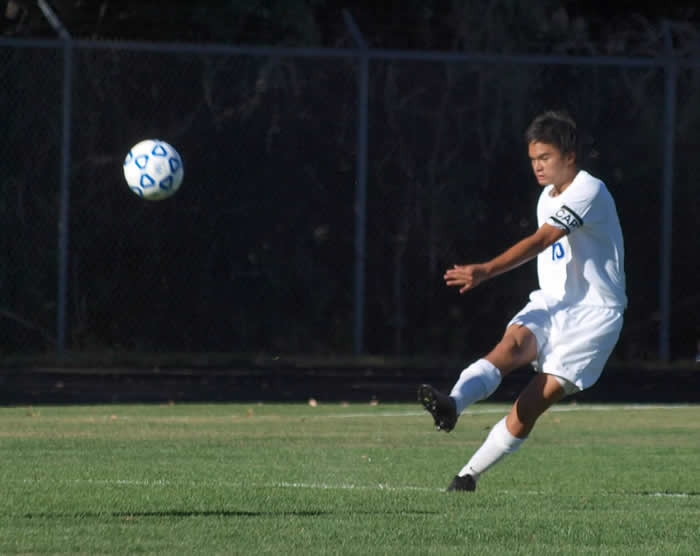 Senior Eric Guiang Named to All-State Soccer Team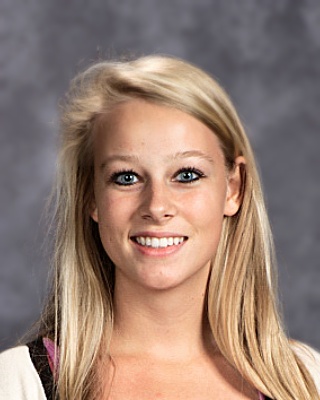 Junior Megan Wright finished in 4th place in Tri-Metro Conference Golf Championships.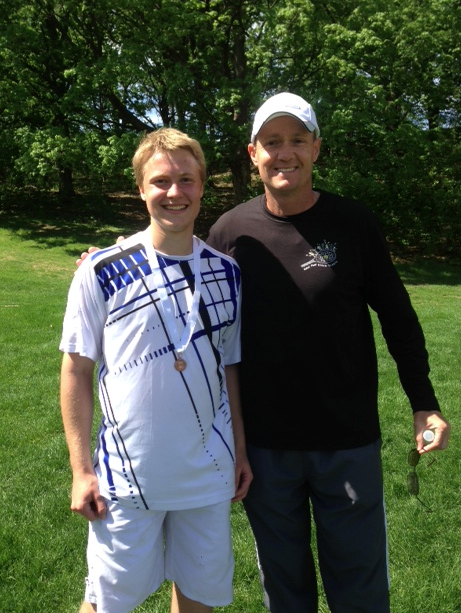 Senior Mason McElvain Finishes in 3rd place at the Section 4A Tennis Singles Championships.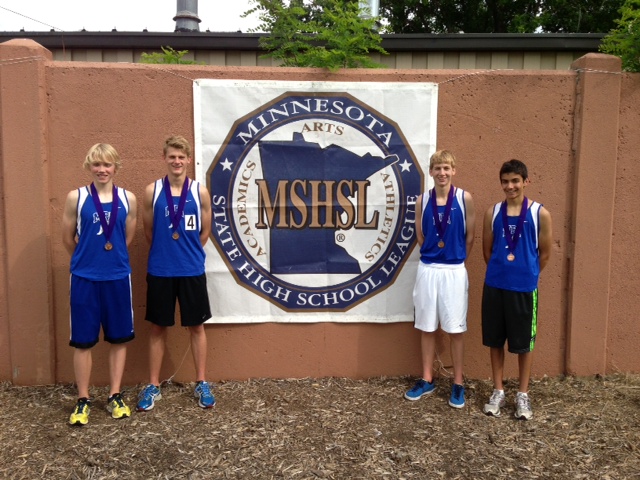 The MPA boys' 4 X 800 meter relay team finished in 7th place at the MSHSL State Track Meet!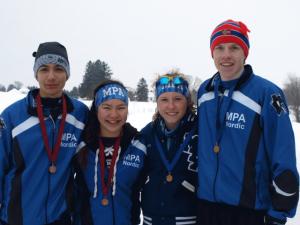 Four Nordic Skiiers Qualify for State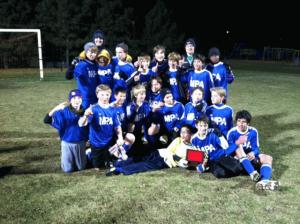 7th Grade Boys Soccer Team Wins League Championship