Athletics
First Place!
Congratulations to the
Girls Volleyball Team for taking first place in the Brooklyn Center tournament last weekend. Way to represent Mounds Park Academy! Go Panthers!
Learn More About Sailing This Saturday
The MPA Sailing Team placed third overall last
weekend in the first local regatta of the fall season. And, captain Toby Sullivan and crew Jose Varela sailed their way to a second place finish in their division despite taking a disqualification in the fourth race. The next regatta is this Saturday, September 17 at 9:30 AM at White Bear Yacht Club. You are invited to come out to support the team and learn more about the sport! Sailing Team members and parents will be on hand to answer questions. Go Panthers!
Homecoming Athletics Preview
Fall sports' finest athletes and favorite teams will be on full display for Homecoming. Here are the not-to-miss matchups ...

Wolfpack Football vs. New Life Academy
Friday, September 23, 7 PM
Park High School, Cottage Grove
Coming off an undefeated regular season in 2015, the SMB Wolfpack, a cooperative team of MPA, SPA, Blake, and Minnehaha Academy look to make it two victories in a row over New Life Academy. They haven't given up a single point this season. MPA players include senior defensive back Charlie Kramer (#88), sophomore wide receiver Will Kramer (#30), and junior offensive lineman Takele Thompson-Nelson (#75).

Girls Varsity Volleyball Tournament
Saturday, September 24, 9 AM, 10:15 AM, 1 PM, 2:30 PM
Lansing Sports Center
With a 3-2 record, including a win over rival SPA, volleyball is off to a great start. Sophomore star Maia Kelly, named to the IMAC All Conference team last year, leads the Panthers, but watch for up and coming seventh grader Kaija Kunze-Hoeg to contribute as well.

Boys Varsity Soccer vs. St. Paul Harding
Saturday, September 24,1 PM
MPA Stadium
MPA looks to make it two victories in a row vs. the St. Paul Harding Knights. Watch for Junior midfielder Nick Guiang, an IMAC All Conference honoree last year, to lead the Panthers' attack. Guiang has already notched two goals this season. Senior captains Brendan Connolly, Isaac Esch, and Will Olson provide leadership and experience for the Panthers.

Girls Varsity Tennis Tournament vs. Cretin-Derham Hall and Woodbury High School
Saturday, September 24, 9 AM, 12 PM
Hart and Mudge Tennis Courts
Watch for junior Rachel Lindrud, an IMAC All Conference honoree last season, and senior captains Mimi Lyons, Emily Jesmer, and Katie hands to lead the Panthers' quest to defend their 2015 MPA Homecoming tournament championship vs. two Class AA opponents.
Save the date for Homecoming!
MPA Homecoming is
Saturday, September 24, 2016. Come back to campus for activities and athletics throughout the day. There will also be all alumni gatherings and milestone reunions for the classes of 2006, 2007, 1996, 1997, 1986, and 1987 celebrated over Homecoming weekend on September 23 and 24, 2016. More information to follow.
MPA Boys Win State Championship
A huge congratulations to
the MPA Boys' Golf Team for capturing a third State Team Championship today at Pebble Creek! The team of Dylan Merchant, Nick Sauer, Matt Berning, Jackson Peacock, Joe Mecklenburg, and Brock Bliese defeated Mahnomen/Waubun to successfully defend the championship they won last year (and in 2006). Dylan finished second and Matt finished sixth to earn individual medals. Kudos to their coach, Sean Barrett, as well. We're so proud of all of these Panthers!
Off to State in two spring sports!
The Boys Golf
Team won the Section 4A Championship, qualifying for State. Senior Dylan Merchant was the medalist with sophomore Brock Bliese finishing second. Other members of the team are Nick Sauer, Matt Berning, Jackson Peacock, and Joey Mecklenburg. In addition, sophomore Rachel Lindrud qualified an individual for the second year in row! Golfers will compete at the State Tournament on Tuesday, June 14 and Wednesday, June 15 at Pebble Creek Golf Course in Becker.
In Track & Field, congratulations to sophomore Declan Dahlberg, who was named the Section 4A Champion in the 1600m and 3200m. He will compete at State in both events this weekend. His 3200m time of 9:57.46 is his fastest ever and the second fastest in MPA history. The boys 4x100m team of Dima Aunan, Will Olson, Tom Loving, and Cole Montour placed fourth in a school record time of 44.82. Senior Cole Montour had his best ever long jump, jumping 20'6.5, the second best jump in MPA history.
MPA alumnus awarded prestigious Big Ten Medal of Honor
Reprinted with permission from mgoblue.com
The University of Michigan Athletic Department presented the Big Ten Medal of Honor to its 2015-16 recipients at its annual Student-Athlete Recognition Celebration on Tuesday evening (April 12), with seniors Mason Ferlic (St. Paul, Minn./Mounds Park Academy) and Shannon Scavelli (Yorktown Heights, N.Y./Lakeland Shrub Oak) receiving the honor based on their proficiency in scholarship and athletics.
The conference's most exclusive award was the first of its kind in intercollegiate athletics to recognize academic and athletic excellence. The Big Ten Medal of Honor was first awarded in 1915 to one student-athlete from the graduating class of each university who had "attained the greatest proficiency in athletics and scholastic work." Big Ten schools currently feature almost 9,500 student-athletes but only 28 earn this prestigious award on an annual basis. In more than 100 years of the Medal of Honor, almost 1,400 student-athletes have earned this distinction.
Men's track and field member Ferlic is the male recipient of the prestigious award. He is the 20th men's track and field athlete at Michigan to receive the honor with the last being Jack Greenlee in 2013.
Ferlic, an aerospace engineering master's student, was a USTFCCCA Academic All-American in 2014 and a Capital One Academic All-America second team (2015) and third team (2014) honoree. In 2015, he was named a Big Ten Distinguished Scholar. He has earned USTFCCCA All-Academic honors during the cross country (2014-15) and track and field seasons (2013-14-15) and has accumulated six total Academic All-Big Ten accolades.
On the track, Ferlic is a four-time USTFCCCA All-American, including first team honors in 2016 as a member of Michigan's first All-America distance medley relay (DMR) team in nearly a decade (2007). Earlier this year, Ferlic ran the anchor leg of the DMR group that broke U-M's 12-year-old program record long held by the 2004 national champion relay team. He owns a pair of Big Ten titles in the indoor 5,000-meter run (2015-16) and another in the outdoor 3,000-meter steeplechase (2015), to go with six Big Ten Athlete of the Week awards, one national Athlete of the Week accolade, three All-Great Lakes Region honors (2013-14-15) and three All-Big Ten recognitions (first team; 2014-15, second team; 2013). Last fall, he helped the team to its most successful season in nearly 20 years by leading the Wolverines to their first Big Ten Title since 1998 and the program's first Big Ten Regional title sweep since 1997, led by his individual title at the Great Lakes Regional.
The female recipient of the award is Scavelli from field hockey. She is the first field hockey player to earn the award and joins her head coach Marcia Pankratz (Iowa, 1986) on the prestigious list. A team captain and four-year starter for the Wolverines, Scavelli is a three-time Academic All-Big Ten and NFHCA Academic Squad honoree and two two-time Big Ten Distinguished Scholar. Scavelli will graduate with a bachelor's degree in psychology this month and has earned a postgraduate scholarship.
On the field, Scavelli ranked among U-M's leading scorers this season with a career-best nine goals, three assists and 22 assists. She boasted three game-winners, including the lone goal against No. 9 Stanford, as well as the late game-tying tally at No. 16 Northwestern. She was named to the NHFCA All-West Region first team, adding to her 2014 second team nod, and All-Big Ten first team. She played in 84 games over her four-year career, starting 71 on the forward line, and compiled 24 career goals, 10 assists and 58 points.
The Big Ten Medal of Honor was the first award in intercollegiate athletics to demonstrate support for the educational emphasis placed on athletics. It was acclaimed throughout the nation, and in particular by the NCAA "as one of the significant gestures yet made in college sports." The Big Ten Medal of Honor was expanded in 1982 to include one female student-athlete from each institution.
Student Achievements
Boys Golf State Champions

MPA Boys Win State Championship!
Dylan Merchat placed second and Matt Berning placed sixth to earn individual medals as well.
Girls Golf State Qualifier


Rachel Lindrud qualifies for state as an individual!
Track & Field Individual Champion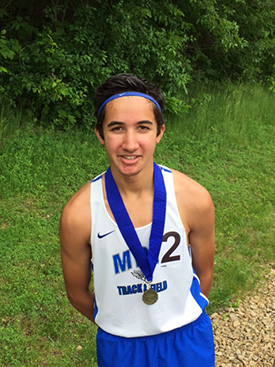 Declan Dahlberg named IMAC Conference Champion and Section 4A Section Champion!
State Nordic Ski Results


Declan Dahlberg and Matt Bourne placed at State!
Cross Country Results


Declan Dahlberg and Lukas Lindgren ran to perfection.
State Nordic Ski Results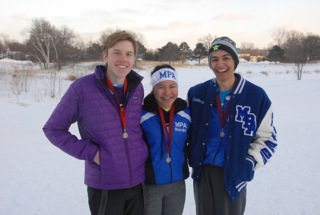 BOYS:
Nick Gardner, 2nd Place (All-State)
Kethan Dahlberg, 26th Place

GIRLS:
Ellie Hands, 38th Place
Girls Nordic Tri-Metro Conference Team Champions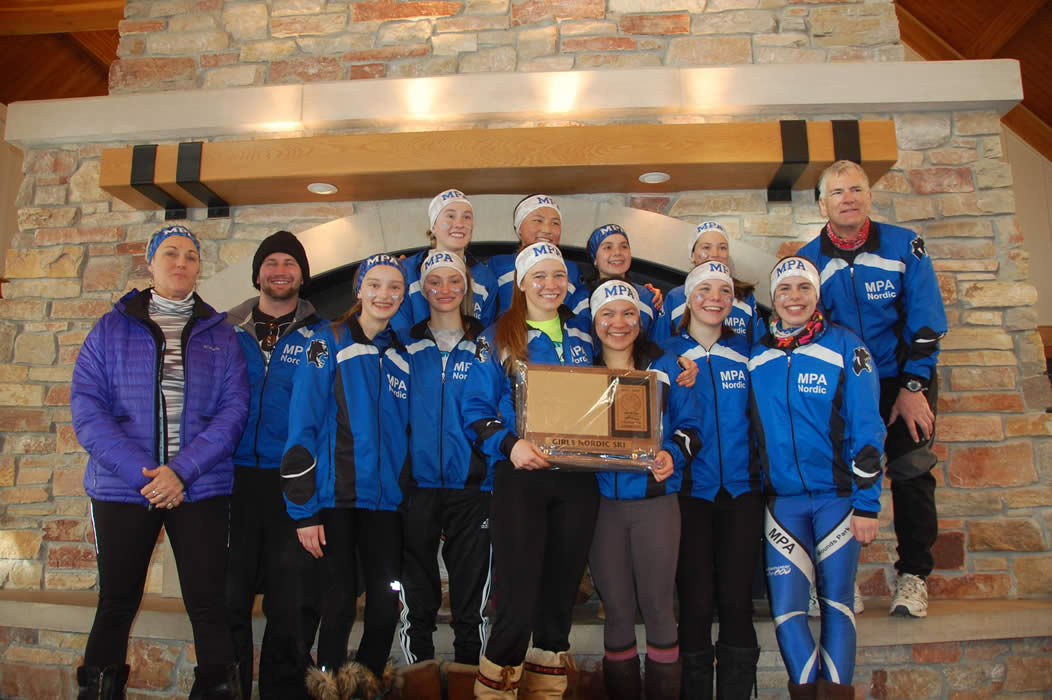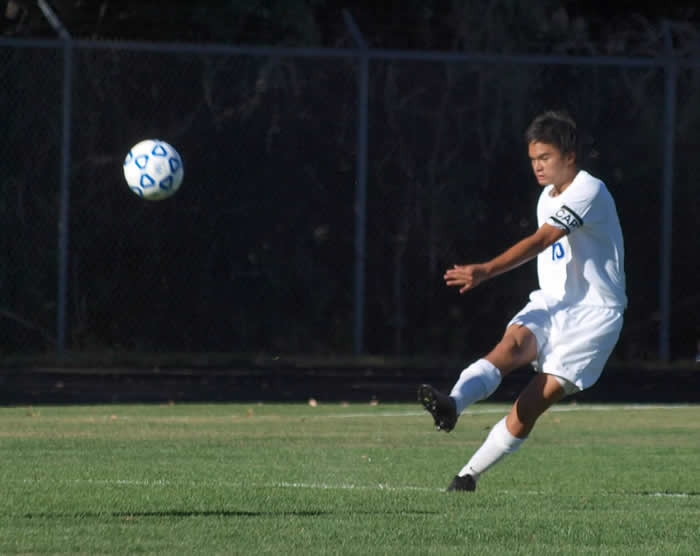 Senior Eric Guiang Named to All-State Soccer Team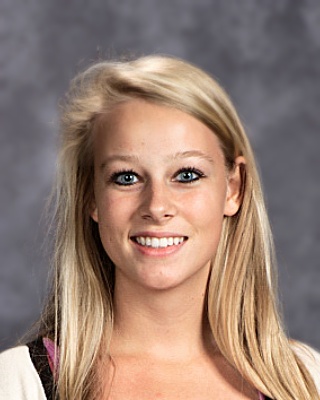 Junior Megan Wright finished in 4th place in Tri-Metro Conference Golf Championships.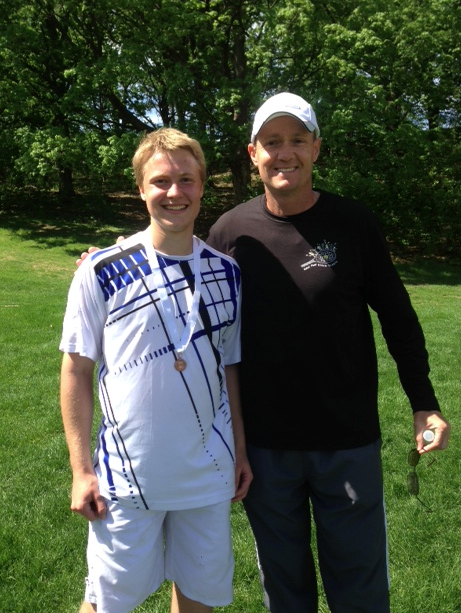 Senior Mason McElvain Finishes in 3rd place at the Section 4A Tennis Singles Championships.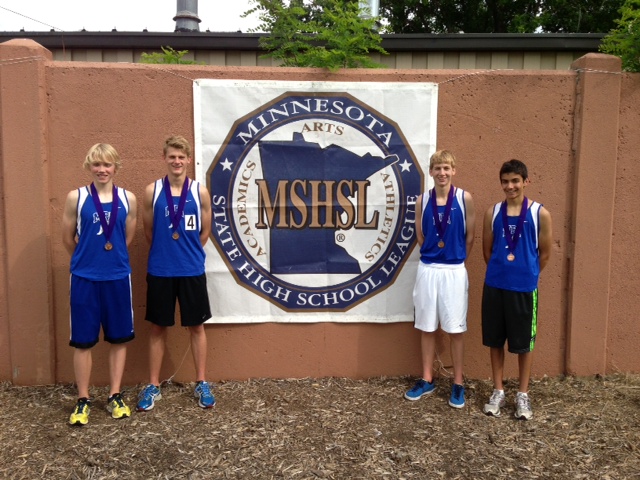 The MPA boys' 4 X 800 meter relay team finished in 7th place at the MSHSL State Track Meet!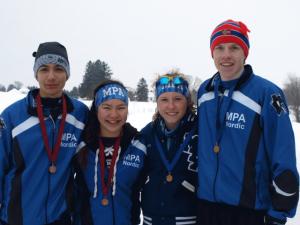 Four Nordic Skiiers Qualify for State
Eight Nordic Skiiers Honored with All-Conference and Honorable Mention Honors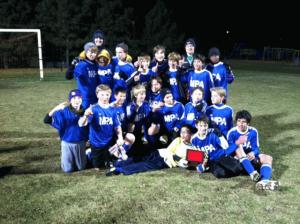 7th Grade Boys Soccer Team Wins League Championship
Evan Ferlic ('15) Qualifies for State Cross Country Meet
Nate Burnstein Qualifies for State Track Meet
Megan Wright Qualifies for State Golf Tournament
Kim Bourne Pioneer Press Athlete of the Week
Senior Amber Washington makes history with sixth State Tennis title