Alumni Association Board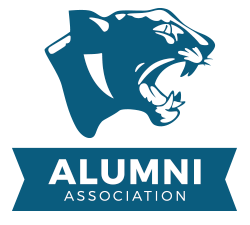 Chair: Amanda Magistad '12
Amanda Magistad, a proud member of MPA's 13-year club, graduated from Mounds Park Academy in 2012. She discovered her passion for marketing and communications during her time at Occidental College in Los Angeles, which led her to Miami, Florida, where she now serves as the Marketing Director for a communications agency. In her free time, Amanda enjoys traveling, cooking and golfing. She and her husband Andrew ('09) reside in Pinecrest, FL with their two goldendoodles Luna and Stella. Amanda is thrilled to serve as the chair of this year's alumni board, and looks forward to supporting MPA's legacy and fostering a vibrant alumni community for future generations.
Immediate Past Chair: James Cordon '97

James graduated from Mounds Park Academy in 1997 after having survived Maureen Conway's political lessons unscathed. He is remembered fondly for the dent he put in the gym floor with his chin but mostly just because he was there for so many years. From there James went on to Colgate University where he earned a Bachelor's degree in Economics in 2001. He is an avid supporter of the Lung Cancer Alliance, North Shore Animal League, MPA, Colgate and the Robinhood foundation. James is a talented singer and an alumnus of the Colgate Resolutions a cappella group. In his spare time he enjoys cooking, singing and spending time with his family. He and his wife Samantha reside in Glen Ridge, NJ with their daughters Madelyn and Amelina.
Engagement Chair: Stephanie Boyum '00

Stephanie Boyum graduated from MPA in 2000 having attended MPA since the third grade. After graduation, she attended Bowdoin College in Maine before transferring to Barnard College at Columbia University where she graduated summa cum laude with a degree in political science. Stephanie began her professional career as an investment banker at Goldman Sachs, where she then spent over 12 years as Vice President in various departments and positions before relocating back to the Midwest. Stephanie is currently an active investor and consultant in the commercial real estate, banking and private equity sectors and serves on the boards of a bank holding company and a community bank. Stephanie enjoys being active and traveling.
Marketing Chair: Bethany (Kovar) Branan '98

Bethany Branan fondly remembers her MPA days filled with debate practice, band lessons, student council meetings, and basketball drills. After graduation from Mounds Park Academy in 1998, Bethany attended Boston College and received a degree in English and communications. Post college, Bethany worked for Pfizer in Chicago, and earned a Master's of Science degree in Integrated Marketing Communications at Northwestern University. Her fondness for Minnesota summers brought her back home where she is the founder and CEO of marketing consulting business, Sip Savor Social, which focuses on helping business-minded entrepreneurs. In addition, Bethany is the co-founder and CEO of Talisman & Co., a soccer life-style brand based in St. Paul. Bethany and her husband, Dustin, have two daughters, Ella and Tillie, who currently attend Mounds Park Academy.
Philanthropy Committee Co-Chair: Kethan Dahlberg '14

After graduating from MPA in 2014, Kethan attended Harvard. He graduated in 2018 with a concentration in government, secondary in music and citation in Spanish. During his time at Harvard he pursued a variety of internship opportunities in various levels and branches of government. After undergrad, hoping to gain some exposure to the private sector and insight into how businesses operate from a legal perspective, he worked as a corporate paralegal at Sullivan & Cromwell in New York City for three years. Kethan currently lives in Washington, D.C and is a law student at Georgetown University.
Philanthropy Committee Co-Chair: Adrienne Boeder Risner '02

After graduating from MPA in '02, Adi received her bachelor's at St. Olaf College in both mathematics and economics. Adi worked at an actuarial firm for several years before moving to Denver in 2011, for the mountain lifestyle. There, she completed her master's in business intelligence at the University of Denver. She met her husband while living in CO and they were married in Estes Park. In 2018 they moved their family closer to Adi's roots, and now their sons both attend MPA. Adi works in higher education advancement at the University of Minnesota Foundation, overseeing philanthropic insights. She also serves as treasurer on the Parents Association Executive Board at MPA.
April (Aadland) Howie '88

April (Aadland) Howie graduated from MPA in 1988. She achieved her Certified Professional Coding (CPC) in 1998 and Certified Professional Medical Auditor (CPMA) in 2011. Since 1995, she has been employed by HealthPartners, Inc. in Bloomington MN. She is currently the Senior Manager in Compliance Operations. Her achievements during 27+ years spent in health care are HealthPartners President Award, Epic Care User Group National Speaker, Minnesota Academy of Ophthalmology's Young Ophthalmologist Section Meeting Speaker, HealthPartners President Award Selection Committee Member, Minnesota Community Measurement ICD-10-CM Specialist, and Minnesota ICD-10 Collaborative Speaker. As well as penning an article for the National Library for Medicine. April and her husband, Jeff, owned Howie Trucking, Inc. for 26 years. Our daughter obtained her Certified Nursing Assistant (CNA) license as a senior in high school. In August 2023, she arrives early at Bethel University in Arden Hills, MN. She is a student-athlete. Studying for her RN and playing a little collegiate volleyball as a middle blocker.
Tim Koerner '03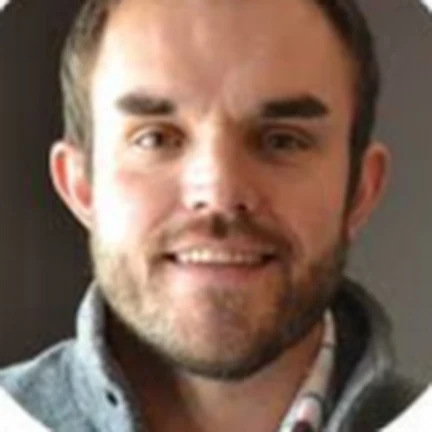 Tim Koerner is an economic support programs and policy trainer with the Washington CountyCommunity Services division. With a social entrepreneurship MBA from Augsburg University, Tim has spent the past 3 years working with the emergency programs team at Washington County, creating and implementing a system and process workflow for administering federal Covid-relief funding to keep community members housed amidst a once-in-a-century crisis. Prior to state government work, Tim helped strategize and execute a mobile food pantry division with the Dakota County non-profit, The Open Door, and spent a dozen years in the non-profit sector in total, creating programming for Big Brothers Big Sisters (Twin Cities Chapter) and fundraising for the Cystic Fibrosis Foundation, an orphan disease that personally affects his family. Winner of the 2022 Cystic Fibrosis Foundation's 'Twin Cities Finest' Outstanding Performance award, Tim is also a published children's book author with his debut work, 'What Does A Screen Mean?' having released in the summer of 2021.Outside of professional pursuits, Tim is a dedicated husband and father of two boys, Lewis and Arlo, the former being a current MPA Pre-K student who is ascending to Kindergarten in the fall of 2023 after 2 cherished years in the MPA Pre-K program! An avid runner, aspiring (practicing) cook and enthusiastic life-long learner, Tim attributes his spectrum of interests and laundry list of entrepreneurial life goals to his formative years at MPA where questions were encouraged, passion was valued, and a community of support was always available. 
Clare Halloran '03

Clare Halloran graduated from Mounds Park Academy in 2003 after attending since Kindergarten. After graduating, Clare received a B.A. from the University of Notre Dame and an M.Ed. from the Harvard Graduate School of Education. To further her career in research, Clare completed a Ph.D. at the University of Minnesota. Over the past decade, Clare has focused on education research, working at the American Institutes for Research in Washington, D.C. and currently (remotely) for Brown University. Clare has always been grateful for the support and dedication of MPA teachers as well as the lifelong friendships formed while growing up at MPA. Clare looks forward to strengthening connections to the school and MPA alumni through the Alumni Board.
Kathryn Andersen '09

Following graduation, Kathryn attended the University of Notre Dame majoring in History and Pre-Med and has earned her M.Ed. from the Harvard Graduate School of Education. Since college, she has worked in higher education. She spent 7 years in admissions at the University of Notre Dame and the Carlson School of Management, and now works at Mayo Clinic's College of Medicine and Science as a Care Resource Manager. Kathryn credits MPA with instilling a love of learning, compassion, and many skills that have helped her throughout her education and career.
Annie Stewart '11

Annie graduated from Mounds Park Academy in 2011 and continued on to St. Olaf College for her undergraduate degree. She graduated from St. Olaf with a B.A. in Theater in 2015, and later in 2019 with a Master in Elementary Education from the University of St. Thomas. Annie has been teaching in the Twin Cities since 2016 and will be returning to MPA as a third-grade teacher this fall. She is grateful to be back home and is excited for the coming school year!
Nick Dugas '11

Nick recently earned a J.D. from Cornell Law School. Nick is excited to begin his legal career at Fenwick & West in New York City as a corporate associate. While he was a law student at Cornell, Nick served as a Vice Chancellor of the Moot Court Board and a general editor of the Cornell Law Review. Nick also holds an M.S. in Human Nutrition from Columbia University and earned his undergraduate degree from Davidson College where he studied political philosophy and chemistry. Nick credits his time at Mounds Park Academy – where, among other things, he competed in Speech, played baseball, and sang in choirs – with inspiring his lifelong love of learning across multiple intellectual disciplines.
Isaac Marshall '11

Isaac graduated from MPA in 2011. He attended Hampshire College in Amherst Massachusetts, where his studies ultimately focused on microbiology and health care delivery systems. Since graduating, Isaac has worked as a College Admissions Counselor, Healthcare Project Coordinator, and most recently, as a Sales and Operations Specialist at Apple Mall of America. Isaac is currently pursuing his JD at the University of Iowa. He enjoys traveling with his wife, creating pottery, and playing with his cat. Isaac looks forward to contributing his time to the Alumni Association and advocating for MPA.
Rex Hendrickson '11

After MPA, Rex went to the University of Denver and studied business and management. He was able to embark on a transformative experience studying abroad with Semester at Sea. He's navigated diverse roles, from retail at Lululemon, becoming a Pilates and yoga instructor, and worked as a bartender at the Lexington restaurant in St. Paul. He then worked at a Brand Strategy Agency in Bloomington, specializing in B2B rebranding, business strategy, growth, and marketing solutions called vnzo where he rose to the position of Account Director. Recently, Rex embarked on a new and exciting path as part of the team at Client Integration Services, where they specialize in assisting multifamily properties with their outreach, marketing, leasing and occupancy issues. Beyond work, Rex actively serves on the board of the Sewell Family Foundation, dedicated to philanthropy in arts, education, and social justice. In his free time, he enjoys concerts and dancing, staying active, and spending time with family and friends.
Lauren Arsenault '12

Lauren graduated from MPA in 2012. She attended Emory University for undergrad where she majored in Spanish and Biology, earning her B.S. degree. She then went on to scribe in an emergency room before attending Georgetown University to get her Master's Degree in Physiology and Biophysics. After that, Lauren obtained her medical degree from The George Washington University.. Lauren is currently a radiology resident at Rush University Medical Center in Chicago, IL. In her free time, Lauren is passionate about volunteering, running, and traveling. She has been a member of the alumni mentoring program for the past three years and has really enjoyed mentoring MPA seniors! She hopes to reconnect more with the MPA community by being a member of the Alumni Association Community. 
Isabel (McKeown) O'Branski '14

After graduating from MPA in 2014 as a lifer, Isabel attended the College of Saint Benedict where she studied Global Business Leadership, Economics, and Spanish. After college, she started her career down the road from MPA at 3M within the Sourcing Department. A few years later, she moved to San Diego, CA and into her current role as Project Manager at Topgolf Callaway Brands (formerly Callaway Golf) specifically focused on Sustainability and Product Development projects. She now holds this role remotely since moving to NYC in August of 2023. Isabel's interests include sustainability and mentorship, so she is grateful to be able to focus on sustainability through her work and to participate in great mentorship programs like the MPA Alumni Mentorship program. In her spare time, Isabel enjoys exploring new restaurants with friends, spoiling her mini goldendoodle, and teaching yoga sculpt at CorePower Yoga.
Amanda Campbell - POA Liason

Amanda served on the MPA Parents Association from 2010–2018 when her daughter Quinn [first child of an alum (Ryan Campbell '90) to attend MPA & 13‑Year Club member] graduated. Since 2018, she has been an active member of the POA. It has been a great organization to maintain the connections and friendships made over the course of 13 years as a parent at MPA. Amanda has been the POA Executive Board Secretary and will serve as the Alumni Board POA Liaison for the 2023-2024 school year. She feels fortunate to remain tethered to MPA and its faculty/staff through the POA.