Alumni Association Board
Chair: James Cordon – Class of 1997

James graduated from Mounds Park Academy in 1997 after having survived Maureen Conway's political lessons unscathed. He is remembered fondly for the dent he put in the gym floor with his chin but mostly just because he was there for so many years. From there James went on to Colgate University where he earned a Bachelor's degree in Economics in 2001. He is an avid supporter of the Lung Cancer Alliance, North Shore Animal League, MPA, Colgate and the Robinhood foundation. James is a talented singer and an alumnus of the Colgate Resolutions a cappella group. In his spare time he enjoys cooking, singing and spending time with his family. He and his wife Samantha reside in Glen Ridge, NJ with their daughters Madelyn and Amelina.
Vice Chair: Kathryn Andersen – Class of 2009

Following graduation, Kathryn attended the University of Notre Dame majoring in History and Pre-Med and has earned her M.Ed. from the Harvard Graduate School of Education. Since college, she has worked in higher education. She spent 7 years in admissions at the University of Notre Dame and the Carlson School of Management, and now works at Mayo Clinic's College of Medicine and Science as a Care Resource Manager. Kathryn credits MPA with instilling a love of learning, compassion, and many skills that have helped her throughout her education and career.
DEI Officer: Sidney Carlson White – Class of 2017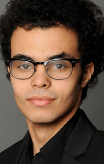 Sidney A. Carlson White (he/him) is a senior at Yale University pursuing an undergraduate degree in Economics and American Studies. He is joining the Alumni board as DEI officer to help bridge the gap between alumni and the student community, especially with regards to how both groups think and talk about race, gender, and class. In his work as a student and as an organizer, he has been committed to working across generational lines to build spaces and communities that are more antiracist and critically understanding of these issues. During his time at MPA, Sidney played quiz bowl, participated in the state math league, and dutifully served as baseball manager for his latter three years in Upper School. When he is not reading the news or doing schoolwork, he spends time reading and playing video games, and being sad when the Twins lose in the playoffs yet again. He's excited to get to know the members of the alumni board better, and learn more about how to make MPA a more safe and equitable space for everyone.
Treasurer: Kethan Dahlberg – Class of 2014

After graduating from MPA in 2014, Kethan attended Harvard. He graduated in 2018 with a concentration in government, secondary in music and citation in Spanish. During his time at Harvard he pursued a variety of internship opportunities in various levels and branches of government. After undergrad, hoping to gain some exposure to the private sector and insight into how businesses operate from a legal perspective, he worked as a corporate paralegal at Sullivan & Cromwell in New York City for three years. Kethan currently lives in Washington, D.C and is a law student at Georgetown University. 
Secretary: Jessica Wong – Class of 2005

Jessica Wong graduated from Mounds Park Academy in 2005. After graduating from MPA, Jessica went on to pursue her Bachelor Degree in Chemistry and Political Science from Carnegie Mellon University and a Masters Degree in Regulatory Sciences from University of St. Thomas. She has worked at General Mills and 3M in various roles. Jessica is currently a Regulatory Affairs Program Manager at Medtronic. She has participated in the MPA Alumni Association throughout her time as an MPA Alum. Jessica has served on the MPA Alumni Association board since 2012 and the MPA board of trustees from 2014-2018.
Past Chair: Mike Velin – Class of 2006

Mike Velin graduated from MPA in 2006. He earned his bachelor's degree at St. John's University in Management, Economics, Art and Coaching and then received his Master's of Business Administration from the University of St. Thomas. Professionally, he is a financial consultant and Personal CFO for families with generational wealth and closely-held businesses. His team collaborates with the family's trusted advisors to provide unified and objective advice on their key business decisions, investment management, and philanthropic goals. Personally, he and his wife, Ashley Cooper, live in St. Paul with their daughter Claire (2). They stay active and enjoy spending time with their friends and family. Mike has served in all board roles with the MPA Alumni Association over the last 10 years (even the Panther!) and is still excited to continue his service today.
Annie Stewart – Class of 2011

Annie graduated from Mounds Park Academy in 2011 and continued on to St. Olaf College for her undergraduate degree. She graduated from St. Olaf with a B.A. in Theater. As a result of her liberal arts education, she has many interests and passions in life and after she graduates she will be taking a year off to explore potential career options. Some of these include arts administration, production stage management and secondary education. Although she does not know what the future holds, she is excited to explore new opportunities!
Jeremy Drucker – Class of 1997

Jeremy Drucker is a public affairs consultant based in Minneapolis, MN, where he specializes in strategic communications, media and government relations. He has worked in politics and government in New York City and Minnesota for over fifteen years, including senior positions with (now) Minnesota Attorney General Keith Ellison and former Minnesota Governor Mark Dayton, where he served as a senior health care official for the state's Medicaid program and as well as the state's health insurance exchange. Before embarking on a career in politics and government Jeremy received his Master's degree while studying to be an English Literature professor at the City University of New York where he also taught English Literature. His academic work focused on critical social theory, specifically the intersection of political, aesthetic and ethical issues.
Abigail Kline Duffine – Class of 1998

Abigail Kline Duffine graduated from MPA in 1998. After graduating from The George Washington University in 2002 with a degree in psychology and business, she went on to work as an Admissions Officer at Georgetown Day School. After that she was pleased to return to MPA as the Associate Director of Admission for middle and upper school for four years. Being back at MPA was a career highlight for Abigail. In 2008, Abigail and her husband Alex relocated to NYC where Abigail was the Director of Marketing, Recruitment and Communications for NYC Teaching Fellows, a program through The New Teacher Project. Since 2012 Abigail and her family of four have been living in Philadelphia running her husband's family business, Duff Supply Company. Abigail is also an active volunteer at Germantown Academy, her children's school.  
Nick Dugas – Class of 2011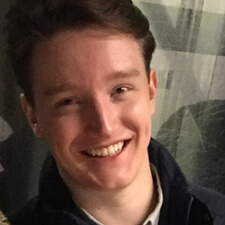 Nick is a law student at Cornell University, cultivating interests in intellectual property, technology, and finance. Nick is an associate for the Cornell Law Review and President of the Intellectual Property & Technology Students Association. Additionally, Nick actively competes for Cornell Law School in both internal and external Moot Court competitions. Prior to law school, Nick worked in esports as the Head Coach of NYU Overwatch. Nick holds an M.S. in Human Nutrition from Columbia University, and earned his undergraduate degree from Davidson College, where he studied political theory and chemistry. Nick hopes to build his legal career at the heart of where science and technology intersect with finance and law, and recently accepted an offer to join an elite law firm in New York City as a 2022 Summer Associate.
Rex Hendrickson  – Class of 2011

After MPA, Rex went to the University of Denver and studied business and management skills. He was able to study abroad at Semester at Sea, which opened his eyes to the world as they circumnavigated the Atlantic Ocean. After his studies, Rex worked many jobs in various industries: worked in retail at Lululemon, a Pilates, yoga and fitness instructor, and finally a bartender for a bit at the Lexington restaurant in St. Paul. Currently, Rex has landed at a Brand Strategy Agency called vnzo in Bloomington where he is the Account Director. Their specialty is in the B2B landscape where they help other companies with rebranding, business strategy and growth and marketing solutions. Rex also serves as a board member of his family foundation called the Sewell Family Foundation. The Foundation predominately donates to organizations in the arts, education and social justice sectors. In his spare time, he enjoys going to shows and concerts, hiking/kayaking/staying active, and spending time with family and friends.  
Lindsey Kenyon – Class of 2008

After graduation from MPA in 2008, Lindsey began studying at Michigan Technological University. She graduated with a BS in Geology/Earth Science before pursuing her master's in geophysics and seismology at University of Alabama. Continuing her education, she is currently a PhD student in geophysics at the U of M in the Earth and Environmental Sciences Department. She does geophysical modeling of the interior of the Earth and is developing her teaching skills by teaching geology labs. She spends time with her close friends (who are also MPA alums) visiting breweries, playing games, gardening, and knitting. She also spends time with her family and significant other in the Twin Cities.
Lesley Kroupa – Class of 1997

Lesley Kroupa graduated from MPA in 1997. She attended Smith College and achieved her BA in Government. From there she went on to attend the University of Michigan Law School. Lesley's love for learning didn't stop there as she also went on to receive a Master of Science degree in Nutrition and Public Health. She is currently serving as Interim Policy Director for The Laurie Tisch Center for Food, Education and Policy. She provides strategic policy recommendations for ongoing research project and participates in local, state and federal campaigns related to child nutrition and nutrition education.  
Amanda Magistad – Class of 2012

Amanda Magistad graduated from Mounds Park Academy in 2012. After graduating from Mounds Park Academy, Amanda attended Occidental College in Los Angeles, California. Through her coursework and many internships, Amanda discovered her passion for marketing and communications and upon graduation she moved to Miami, Florida to pursue those passions. Professionally, Amanda currently works as the Marketing Director for a Private Wealth and Financial Planning firm in Miami. When she isn't working, Amanda enjoys a round of golf, cooking, and traveling the world. Amanda and her husband, Andrew Chilgren (class of '09), currently live in Pinecrest, Florida with their two goldendoodles Luna and Stella.
Isaac Marshall – Class of 2011

Isaac is a 2011 MPA graduate. He attended Hampshire College in Amherst Massachusetts, where his studies ultimately focused on microbiology and health care delivery systems. Isaac has worked as a College Admissions Counselor, Healthcare Project Coordinator, and most recently, has held Sales and Operations roles at Apple Mall of America. Isaac is currently pursuing his JD at the University of Iowa. In his free time, he enjoys traveling with his family and significant other, and creating pottery. Isaac looks forward to contributing his time to the Alumni Association and advocating for MPA.
Isabel Meyer Mueller – Class of 2017

Isabel attended MPA kindergarten through 12th grade. During her senior year at MPA, she was voted "Most School Spirit" and says that love for MPA has never dwindled. She graduated from Macalester College with a B.A. in Psychology and Community and Global Health. This fall, she will begin a Master of Science degree in Marriage and Family Therapy at UW Stout, and also be working as a community outreach coordinator with Just The Pill, a mobile clinic that provides medication abortions to rural Minnesotans. Her professional goal is to become a sexuality therapist/educator. As a result of her time at MPA, Isabel puts a high value on education that teaches students how to think, not what to think. She chose to apply to the Alumni Association Board as a way of giving back to a community that gave me so much and to ensure that even after graduating, each alum knows that they have a place in the MPA family.
Adi Boeder Risner  – Class of 2002

After graduating from MPA in '02, Adi received her bachelor's at St. Olaf College in both Mathematics and Economics.  Adi worked at an actuarial firm for several years before moving to Denver in 2011, for the mountain lifestyle.  There, she completed her master's in Business Intelligence at the University of Denver, Daniels College of Business.  She met her husband while living in CO and were married in Estes Park in 2014.  They now have two boys together, Luke and Levi, who attend MPA. Adi currently owns a soapmaking business and recently accepted a full-time position as a Lean Six Sigma Statistician at 3M. Living in Lake Elmo, Luke began his fourth school year at MPA, as a 1st grader, while Levi started his first year of Pre-K. Adi also serves as the Parents Association Grade Representative for Luke's grade.  
Katie Ditmore Sinaikin – Class of 1997

Katie (Ditmore) Sinaikin is class of 1997 and was one of 13 Mounds Park "lifers" in her graduating class.  After MPA Katie went on to graduate cum laude with a BA in Economics and International Relations and also received her MBA from the University of Chicago Booth School of Business.  Katie has spent her career focusing on life sciences (pharma, biotech, and diagnostics) and currently works for Gilead Sciences where she leads the Global Oncology Analytics and Insights team.  Katie credits her 13 years at MPA—where she was always encouraged to try new things and pursue her passions (even if she wasn't the most skilled)—with her academic and career success; failing forward (though not the buzz phrase it is now) was encouraged from day one at MPA and is a lesson Katie is glad she learned early and leveraged often.  Katie lives in the Bay Area, has two boys, ages 5.5 and 8, and runs marathons (thanks to Bev Docherty for instilling a lifelong love of running) and teaches Barre3 classes in her (minimal) spare time.  She is also a recent Peloton convert. 
Christopher Staral – Class of 2006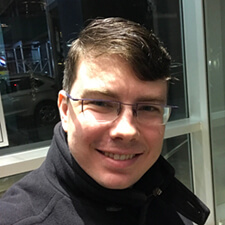 Chris Staral graduated Mounds Park Academy in 2006 and attended Carleton College, where he majored in Chemistry and minored in Biochemistry while also performing medical research at the University of Minnesota's Lillehei Heart Institute. After graduating in 2010, he enrolled in the University of Minnesota Medical School where, during his studies, he discovered a passion for investing in biotechnology companies. He moved to New York City where he worked initially as a Biotech and Specialty Pharmaceuticals analyst at Canaccord Genuity, and then in a similar role at Goldman Sachs. Chris is now an investment analyst at Mangrove Partners, a long/short hedge fund based in New York City, where he focuses on small and mid-cap biotech and pharma investments for the fund. He is still very involved with life at MPA and is particularly excited about expanding unique mentorship opportunities for students that can help guide their self-discovery process while at MPA and beyond.
Hena Vadher – Class of 2013
After graduating as an MPA Lifer in 2013, Hena studied International and Area Studies at Washington University in St. Louis. She was interested in pursuing a humanitarian career and inspired by her time interning with UNHCR—the UN's Refugee Agency—in Geneva, Switzerland. After graduating, she worked at Breakthrough Twin Cities in St. Paul before relocating to New York City and eventually beginning her role with the American Red Cross. She works within the disaster relief program implementation for New York City (over 8 million residents) with the American Red Cross as a disaster Response Manager, overseeing the program, which includes cash and sheltering support for clients displaced due to disaster. As a critical assessor of, and huge advocate for, the ways MPA supports all of its students to learn, grow, and succeed on their own terms, Hena joins the alumni association board to promote an equity/justice-based lens in a place that served a formative role in her own growth.
Amanda Campbell – Parent of Alumni Liason

Amanda served on the MPA Parents Association from 2010–2018 when her daughter Quinn [first child of an alum (Ryan Campbell '90) to attend MPA & 13‑Year Club member] graduated. Since 2018, she has been an active member of the POA. It has been a great organization to maintain the connections and friendships made over the course of 13 years as a parent at MPA. Amanda has been the POA Executive Board Secretary and will serve as the Alumni Board POA Liaison for the 2020-2021 school year. She feels fortunate to remain tethered to MPA and its faculty/staff through the POA.