Children Of Alumni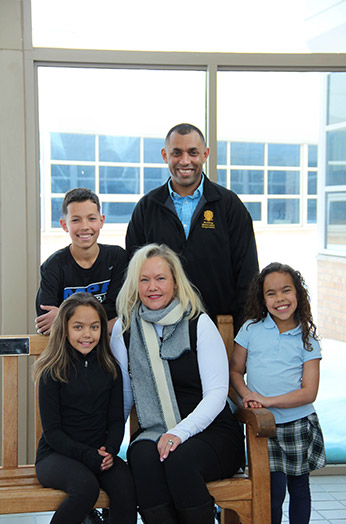 Mounds Park Academy is proud to offer the Children of Alumni Discount, which lowers the minimum tuition contribution for children of alumni in grades K-5 who qualify for Indexed Tuition. This special program makes it more affordable for alumni to provide an MPA education for their children.
Mounds Park Academy requires all families, regardless of demonstrated need, to contribute a minimum amount towards tuition. We are committed to meeting 100% of demonstrated need for children of
alumni applying to grades K-5 (compared to minimums of 50% for non-alumni children in those grades). The minimum contribution for children of alumni in grades K-4 is $3,000 per student and the minimum contribution in grade 5 is $4,000 per student.
Please note that the Children of Alumni Discount is not guaranteed nor automatic. Only alumni families who apply for Indexed Tuition via SSS are eligible to be considered for the Children of Alumni Discount. Alumni are defined as students who attended Mounds Park Academy for any length of time.
Children of alumni who continue at MPA after grade 5, or who enroll at MPA for grades 6-12, and who apply for Indexed Tuition, will receive Indexed Tuition based on the current policies at that time. The Children of Alumni Discount is not available in PreK or grades 6-12.
Kristi Green '89 Shares Her Experience
"When my husband and I were looking for schools for our first child there was no question where I wanted him to go. As a matter of fact, I was so excited about the option of MPA that our oldest child actually visited MPA as a baby ... and I think he was given the smallest possible Mounds Park Academy t-shirt ever made!
When our son attended kindergarten, my husband was able to capture the full MPA experience and he was hooked. We now have three children in multiple divisions who have experienced even more than I ever thought possible at this school.
Mounds Park Academy gives each of our three children more than just small class sizes, personalized learning, and focus on the whole child. Our children have become independent learners, thinkers, and doers who each day engage in meaningful learning inside and outside the regular classroom with some of the most dedicated educators in the profession. At Mounds Park Academy my children know that they are cared about, they will be constantly challenged, and when they fail it is just an opportunity to find way to succeed. This is lifelong learning at its best."
It's Easy to Apply
To apply for the Children of Alumni Discount, families should first apply for admission and Indexed Tuition. Upon receiving an offer of admission, families who qualify will be able to view and accept their Indexed Tuition offer, including the Children of Alumni Discount, and enroll at MPA.
For more detailed information, and for answers to your questions, contact the Office of Admission at 651-748-5577 or admission@moundsparkacademy.org.
Full tuition cost
Non-alumni
tuition range
Children of alumni
tuition range
GRADES K-4
$29,100
$14,550-$29,100
$3,000- $29,100
GRADE 5
$31,500
$15,750- $31,500
$4,000- $31,500