Your Support Matters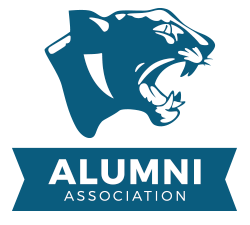 MPA has graduated more than 1,650 alumni through the spring of 2019. The MPA community is a sum of all its parts: students, parents, alumni, parents of alumni, faculty, staff and the facilities. All of these parts go into making it the community it is, and we are so grateful for you.
We are working hard to build a network of connected Panthers that benefits you and the entire community and we encourage you to get involved if you haven't already. There are many ways to do that including volunteering, attending an event, becoming a mentor, or making a gift to the MPA fund.
In addition, we're proud to introduce Together, We Dream: The Campaign for MPA to grow the future of Mounds Park Academy. This campaign is guided by Momentum 2020, MPA's strategic plan, and built on our charge to prepare students to live, learn, and thrive in today's 21st century globalized society. Click here to learn more and make a gift.
And finally, another great way to connect with MPA is by telling your story. Your stories will inspire current MPA students, give your former teachers the excitement of knowing what you're up to, and allow us to begin a mapping project to better connect alumni to other professionals throughout the MPA community. Our reach is growing every year, and your collective life journeys are at the heart of what makes an MPA education exceptional. Click here to tell your story.
For more information about getting involved, contact Ashley Goetzke, Assistant Director of Development, at agoetzke@moundsparkacademy.org or 651-748-5536.

Alumni Events
MPA Maker Fest
1 PM
Mounds Park Academy
2051 Larpenteur Avenue East
Saint Paul
,
MN
55109
Alumni Challenge
ALL DAY
Mounds Park Academy
2051 Larpenteur Avenue East
Saint Paul
,
MN
55109
Alumni Association Hosted Senior Lunch and Panel
11 AM
Mounds Park Academy
2051 Larpenteur Avenue East
Saint Paul
,
MN
55109
More Events