Welcome Home!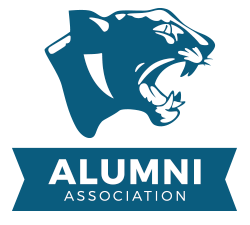 by James Cordon '97
Alumni Association Board Member
I graduated from MPA in 1997 and received my bachelor's degree from Colgate University in 2001. I currently reside in Glen Ridge, N.J. with my wife Samantha and my two daughters, Madelyn, age six, and Amelina, age three. I work as a financial advisor for Morgan Stanley in New York City. This is my first year serving on the Alumni Board and I am honored to have the opportunity.
I am an MPA "lifer," having started in kindergarten. While at MPA, the school's slogan was, "We don't teach kids what to think, we teach them how." It wasn't the textbooks or the lessons or the assemblies that stuck with me; it was the ability, capacity, and hunger for knowledge that did. I encourage you to consider how MPA has shaped your life and what lessons you have taken away that still hold with you today.
MPA is stronger than ever and still shaping young minds to be the leaders of the future. If you have not visited in a while, I encourage you to find the time to stop by and say hello. You will be amazed at the traditions still in place juxtaposed with the innovation and forward thinking you would expect from a place like MPA.
I would also encourage us, as an alumni base, to recognize that we are a crucial link in MPA's continued commitment to excellent education and try to find a way to give back. Whether it is with your time, talents, or resources, I hope that each of you can find a way to give of yourself to ensure the continued success of the school we cherish.
Go Panthers!

Alumni Events
Alumni Basketball Scrimmage
1 PM
Mounds Park Academy
2051 Larpenteur Avenue East
Saint Paul
,
MN
55109
MPA Talks
5 PM
Mounds Park Academy
2051 Larpenteur Avenue East
Saint Paul
,
MN
55109
Spring Auction
5:30 PM
Mounds Park Academy
2051 Larpenteur Avenue East
Saint Paul
,
MN
55109
More Events