College Counseling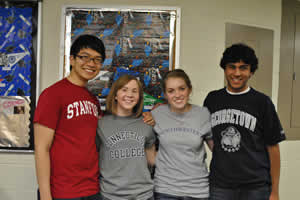 Selecting a college to attend is often the first major life decision a young person will make. With well over 3,000 colleges and universities, there are a multitude of exciting opportunities for you to research and consider.
At Mounds Park Academy, we take the college planning process seriously. We believe through careful research, self-assessment, support and encouragement, you will develop essential skills that will serve you not only in college but in life.
With this in mind, Family Connection, a web-based program designed to support the college search and application process, is introduced to MPA Upper School students and their parents. We believe you will find this site easy to navigate and helpful in the college search process.
We look forward to assisting and guiding you in this journey.
Lisa Rydeski Pederson
Director of College Counseling
Phone: 651-748-5520
Fax: 651-748-5585
email