PreKindergarten Program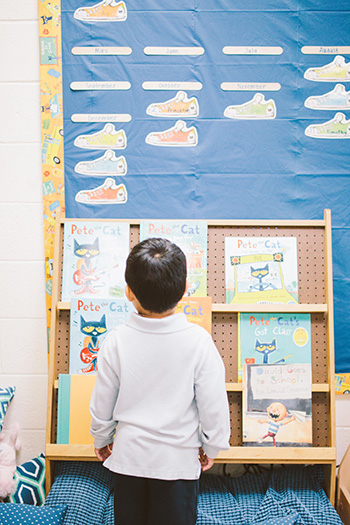 The Mounds Park Academy PreK program is designed to provide a flexible, family-friendly, educational foundation for 3½–5 year olds that supports the intellectual, emotional, and social needs of children in a positive and nurturing environment. The program focuses intently on discovery, creative exploration, and natural curiosity by facilitating the education of the whole child.
There are four components of the PreK Program:
A PreK program for 3½–5 year old students with flexible scheduling to fit the various needs of families;
A developmentally appropriate curriculum that has been carefully developed to prepare students for Kindergarten;
A Home and School Parent Education program that provides opportunities for parents to learn about a variety of parenting topics and create meaningful relationships with other parents; and
A before and after school care program is available each day from 7:30 AM - 5:30 PM.