On TUESDAY, APRIL 9, we are challenging you, our alumni and parents of alumni, to raise $75,000 in 24 hours OF GIVING!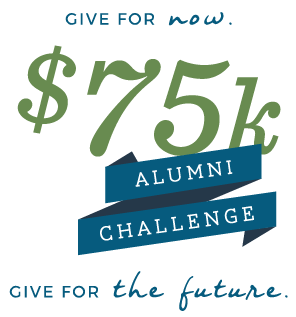 Tuesday, April 9, 2019, is the day to show your support for MPA! We are asking you to give for now, through an annual gift to the MPA Fund, and to give for the future, through a gift to Together, We Dream: The Campaign for MPA. This is an important year in the life of our school and we call on our alumni and parents of alumni to help our students' dreams come true.
Annual gifts support scholarships, innovative programs, and the exceptional faculty here at MPA. You may even make gifts in their honor! Gifts to Together, We Dream: The Campaign For MPA support our new library, cafeteria, commons, and kitchen, an enhanced endowment, and a new track.
Every gift matters, in any amount—your participation is so important to the future of our school and very much appreciated.
Thank you for your support of Mounds Park Academy!
Contact the Office of Alumni Relations with any questions.