Director's Welcome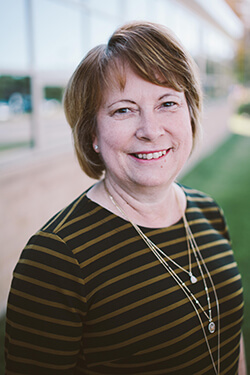 I extend a warm welcome to you from the Lower School, where it all begins at Mounds Park Academy! We nurture children from PreK through grade four, providing them with a caring environment, developmentally appropriate curriculum, and integrated approach to learning. Our students thrive and learn through hands-on, interdisciplinary, and experiential teaching strategies. We offer a college-preparatory curriculum while simultaneously developing the whole child. Students in Lower School take classes in art, music, world language, physical education, drama, library, and computer, which are taught by outstanding specialists.
A hallmark feature of Lower School is strong student/teacher relationships where students feel valued, respected, and supported. We celebrate our small class sizes, cross-divisional student interactions, and close community connections on one campus. Our teachers are committed to working with parents to form a partnership to support students and help them be successful. Students emerge exceptionally well prepared for Middle School, but more importantly, with a foundation rooted in belonging and purpose.
Thirty-four years of commitment to this school collectively as a teacher, administrator, and MPA parent has instilled a deep passion in me for Mounds Park Academy and its mission. I encourage you to visit the Lower School at Mounds Park Academy to feel the warmth and excitement in our classrooms.
Renee Wright
Lower School Director
email | 651-748-5542