Head of School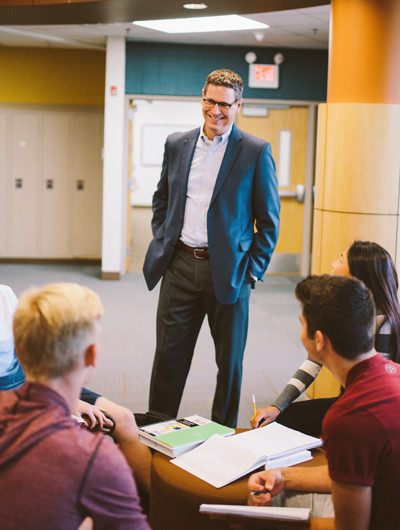 Meet MPA's Head of School, Dr. Bill Hudson
MPA is under the leadership of accomplished and innovative educator Dr. Bill Hudson.
"I'm truly honored to serve as Head of School. MPA is a remarkable place, with an incredible mission. While we may share many characteristics of other independent schools, we have a unique mission that lives deep within each teacher and staff member and manifests itself in the lives our students and successful alumni. They truly do dream big and do right, and that makes me so very proud."
About Dr. Hudson:
Brings more than 20 years of teaching and educational administration experience to MPA.
Earned his doctorate in Educational Leadership from the University of St. Thomas in addition to his post-master's degree in Educational Administration.
Held leadership positions in several area schools and most recently served as the president of Totino-Grace High School.
Is known throughout the Twin Cities as visionary educational leader and proven business executive.
We invite you to read what Dr. Hudson is thinking about as well as his approach to guiding this exceptional school in each week's Head's Message.