October 12, 2017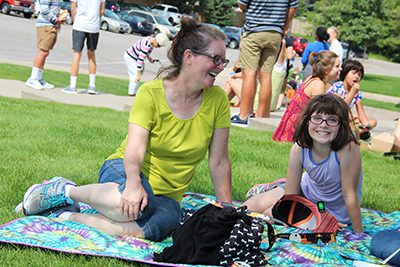 Come meet new parents and catch up with old friends while hearing about educational topics from the MPA faculty! You're invited to the Parents Association Lower School parent meeting on Thursday, October 26 from 5-6 PM or Friday, October 27 from 8-9 AM. In an effort to accommodate busy schedules, we are offering two meeting times with the same agenda. Both meetings will be hosted in the Porter Conference Room located on the north end of of campus.
If you choose to come to the afternoon meeting, your child is welcome to attend Panther Club at the expense of the PA.
The educational topic will focus on Schoology, presented by Ms. Kitch, PreK-12 Technology Integration Specialist. You will learn how to use this new tool effectively and the answers to questions you may be experiencing, like "What is the difference between the app and the website? Do you contact teachers via email or through Schoology? If you post a message, does everyone see it?" The faculty guest is Ms. Rossbach, founding faculty member and visual arts teacher. She will share the arts department educational philosophy. This meeting is brought to you through the collaboration of Ms. Wright, Lower School director and PA Co-Lower School division leads, Heidi Nelson and Christine Larson.