September 2, 2020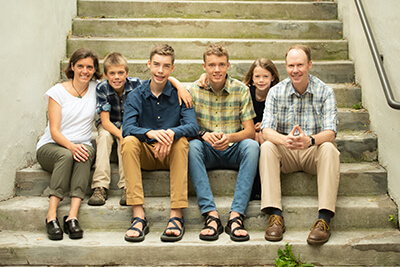 What do you love about MPA?
I love the encouragement to try new things, the support through hard times, and a community that truly cares for each other and the world.
What initially attracted you to MPA?
Our oldest son Henry was struggling and his old school had given up on him. He needed a fresh start, a small setting and a place that embraced the whole child. Our children are no longer struggling. After being at MPA, they are thriving, and that's especially true for Henry, who graduated from MPA this past spring. He entered MPA with no confidence in himself academically, socially or athletically, and look at him now! A state champion, confidently heading to the college of his dreams with a close knit group of friends that support and cheer for each other.
How is your child encouraged to dream big and do right at MPA?
All four of my children who have attended MPA and very different with unique gifts. Each of them feel encouraged to be their own individual selves and celebrated for their talents. They are challenged at school, but because of MPA, they have the confidence to put in the effort to persevere through the challenging coursework and ask for help when it is needed. For example, Henry's Track and Field coach Bev Docherty had a lot to do with his success. Henry had a hard time running the 400m and 800m. Read More