January 20, 2022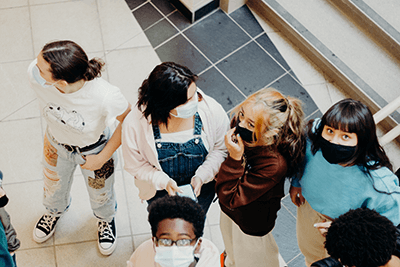 The MPA Parents Association invites you to Connecting for Understanding: An Open Dialogue about Neurodiversity.
Do you think there is a "normal" brain? What does that mean? Or does having a "normal brain" simply mean having a brain that functions well within the given structures of our current systems? As parents, how do we talk with our students, when they, or their classmates, don't have brains that fit within the parameters of "normal" learning or "normal" classroom behavior? What does it mean to be neurotypical vs. neurodiverse? How do we discuss these topics with accurate information and compassion to create understanding within our school community?
Please join us as we welcome Pediatric Neuropsychologist, Dr. Jonathan Miller, on January 27, 6:30-7:45 PM for an interactive dialogue about neurodiversity and the many ways in which our children learn. This event is for Lower, Middle, and Upper School parents.
This is the first in a series of community-building open dialogue events hosted in partnership between the Parents Association and MPA. Upcoming webinars will cover issues around race and LGBTQ+ topics. Please join in the conversations!