December 1, 2023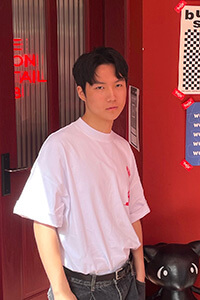 What are you currently doing professionally and personally?
I am working as an art teacher at an elementary art institute. At the same time, I am a freelance animator, film director, and production designer.
Where did you attend college, and what experiences or relationships have inspired you along the way?
School of Visual Arts, New York City. Observations, stories, and people from different backgrounds have inspired me to create different film ideas to speak for minorities in society. My connections with famous artists and producers such as Bob Camp and Mario Menjivar have led me deeper into the filmmaking industry.
How was your experience at MPA different than other schools?
Since I transferred from another American high school to MPA, I have seen that MPA is more accepting of students with diverse backgrounds. Not only the education, but the faculty and students are more supportive. Read More