September 22, 2022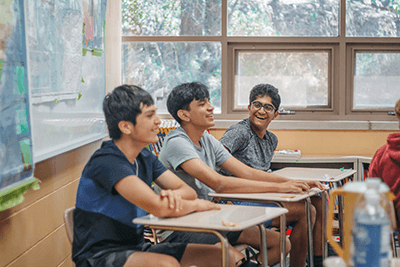 from Bill Hudson, head of school
It was wonderful to see so many of you over the past week! We had a fantastic turnout at the New Parent Dinners, Curriculum Nights, and Homecoming. I enjoyed the many engaging conversations I had, the strong community spirit, and the beautiful stories about how well the school year has started. The strong partnership between families and the school is something I think is quite unique about MPA. This partnership is crucial for student success, built upon trusting relationships, open and transparent communication, and shared values. Perhaps now, more than ever before.
Parenting is demanding. Because of the VUCA world we live in, research shows that today's parents are spending more time on child-rearing activities than ever, with mothers spending an average of 104 minutes a day tending to children in 2012 versus only 54 minutes in 1965. Unfortunately, the added time spent with their kids has meant sacrificing their own sense of social fabric, as adults are increasingly unaffiliated and uninvolved with other adults.
Parenting is lonely. Studies found that more than one-third of adults 45 and older felt lonely in 2020, a number that jumped to 71% when it came to Millennials. Adults today report a significant decline in the number of close relationships with friends, neighbors and coworkers and a decrease in involvement in houses of worship.
Parenting is hard. The complexities of child-rearing in today's world, along with the increasing anxiety many parents are experiencing because of rapid societal change, a racial reckoning, political discord, economic volitivity, and a public health crisis, have left parents feeling acutely vulnerable. Many parents look to schools as a source of stability in this time of uncertainty. Read More