June 14, 2023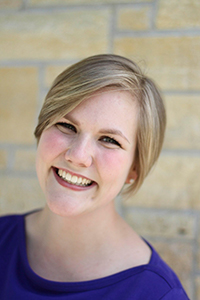 What position will you be holding at MPA? 
Third-grade teacher
From what school/organization are you coming?
Edina Public Schools and Mounds Park Academy
Tell us about your education and past experience.
I graduated from St. Olaf College with a degree in theater in 2015. After working as a full-time stage manager in Minneapolis, I came back to MPA as a building substitute teacher and PreK teaching assistant. In 2019, I completed my Master's Degree in elementary education from the University of St. Thomas and started working as a fourth- and fifth-grade teacher in the Edina Public Schools.
What did you find appealing about MPA?
MPA teaches the whole child and truly helps each student grow and find their unique passions and interests.
What lasting impact do you plan to have on MPA? 
As an alumna, it is an incredible experience to be back working at the school that helped me flourish as a student. I hope that as a Lower School teacher I will be able to spark the same joy of learning in my future students.
What's your big dream? 
My big dream is to one day be an elementary school principal.
What are you passionate about? 
I have many passions, but recently I have been spending a lot of time paddle boarding, camping at Minnesota State Parks, and checking off my summer reading list!
What's a fun fact about you that our community would love to know? 
I love to run triathlons. This summer, I will be completing my fifth one!