May 22, 2020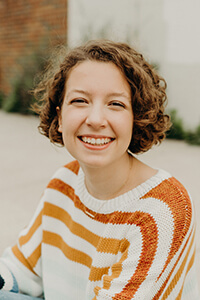 As the 2019–20 school year comes to an end, we're sharing the college choice stories of the Class of 2020!
In what grade did you come to MPA?
I came to MPA right at the end of fifth grade. My cousin was in eighth grade here and had raved about how great MPA is and how my family should look at it. When we toured, we feel in love with the school and I enrolled immediately.
How did you come to choose the college that you did?
I chose Cornell College for a couple reasons. I knew I wanted to be in the midwest but not in MN and I wanted to be at a small school. I looked at a lot of schools and Cornell had always been on my list because of the One Course At A Time program but I didn't really think much about it until I visited. When I visited last spring break, I instantly fell in love with everything. I loved the campus, the food, the dorms, the town that surrounds it and the sense of community. I instantly felt at home. And being able to get a first hand perspective about the One Course At A Time program and see how amazing it is really made it clear to me that Cornell was were I wanted to be. Read More