September 22, 2022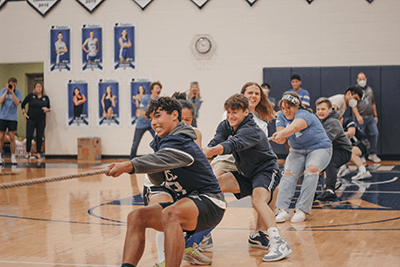 Homecoming 2022: We Are Panthers was a huge success!
Thank you to students, parents, faculty and staff, volunteers, alumni, and friends of MPA who joined in to make this year's Homecoming festivities a wonderful time for all. After a week of celebration and school spirit, Saturday was a festive day with MPA athletics, camps, and honoring MPA alumni.
Thank you to Olympian Mason Ferlic '11 for leading many Lower School students who participated in our cross country clinic, and sharing his experiences as an MPA graduate and Olympian. Students loved the physical activity and joyfully shared their experiences "running a mile" and showing off their new skills.
More than 30 students also participated in the soccer camp led by Mr. Sheehan and Mr. Scinto. We loved watching parents cheering from the sidelines. Read More