June 30, 2022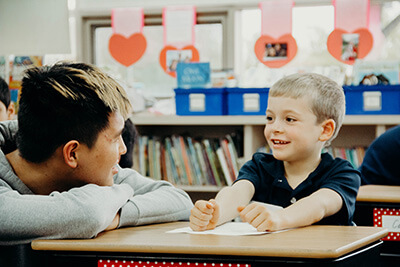 Parent of alumni and fourth grade teacher DeeDee Stacy shares her experience hosting Lyndon Lyu '20.
How did hosting an international student impact or change your family?
Having an international student in our home enriched our understanding of another culture first hand, and taught us that extending ourselves to those who need a place to live garners many rewards. The laughter, gratitude, and love that our student brought into our home resulted in an ongoing relationship that feels like family.
Do you have a special memorable moment you experienced while hosting your student?
There are countless memories worthy of sharing, because seeing MPA and Minnesota through the eyes of a new comer was delightful. When our student entered our home for the first time, he went into the living room and and twirled around, saying, "Thank you for letting me live here. I just love this house!" At the end of his first year here, when he learned that as a junior he might not have the same Lower School buddy, our student asked if he could write notes to the young student to let him know how much he enjoyed their time together. The connection to the community was obvious in so many ways. Read More