May 29, 2019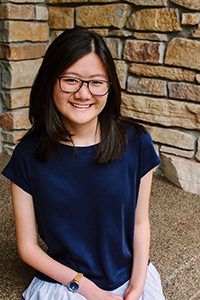 As the 2018–19 school year comes to an end, we're sharing the college choice stories of several members of the Class of 2019!
In what grade did you come to MPA? 
I started MPA in PreK in 2005! This was MPA's first PreK class. I was really shy back then, and had faced isolation at a PreK before MPA, so I was pretty nervous on the first day of school. Lorraine Anderson, the former MPA PreK teacher, was amazingly kind and nurturing; it didn't take long for me to come out of my shell!
How did you come to choose the college that you did?
I chose Rice University in Houston, TX because it just felt like home. The people were so authentic and welcoming. Our campus tour was incredibly accessible (I am a wheelchair user, and have had terrible experiences at other colleges). I ate lunch with the best, nerdiest students ever, and instantly felt a connection. I was clearly surrounded by supportive, engaging peers and brilliant professors! And, of course, Houston weather is my kind of vibe. I ended up applying Early Decision because I knew I'd be heartbroken if I didn't get in. A bonus is that Rice is neighbors to the world's largest medical complex (really!) — fingers crossed for plenty of research gigs! Read More