November 21, 2022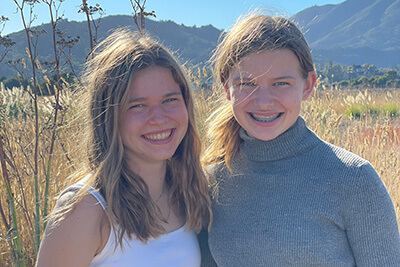 What do you love about MPA?
It sounds cliché, but MPA is my home away from home. I know that I can come to school each day and I will have teachers, friends, coaches, and administrators all ready to welcome me. Whenever I speak with students who don't go to MPA and they tell me how much they dread going to school or that they don't feel comfortable being themselves at school, I realize that I have never had that experience at MPA. Not only is the Mounds Park campus where I spend most of my time, but it is where I have made many of my fondest memories and closest friends. It is the place that has raised and nurtured me, and it is a huge part of what has shaped my personality, interests, and character.
Why do you believe your teachers teach the way they do?
Teachers at MPA genuinely care for their students, and it shows in the way they teach. At this school, I have never felt like just a grade or another essay. The joy teachers have for their students and for teaching shows in everything they do, inside and outside of the classroom. The teachers are truly the heart of what makes MPA great.
How are you encouraged to dream big and do right at MPA?
At MPA, no dream is too big. If you see a solution, you pursue it. My dreams have been supported, even when they were far-fetched and arguably impossible. There is a strong culture of justice, dedication, and collaboration among the students. Read More