January 10, 2022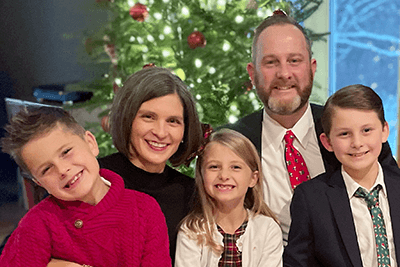 How many years have you been part of the MPA community?
Just this one!
What do you love about MPA?
We love how well the faculty and staff have truly gotten to know our children in just a few short months. The small class size has been a wonderful fit for all of our children. Both of our kids in the Lower School feel seen, known, and loved in their classrooms. Their teachers have been able to design goals and opportunities around their specific needs. Our Middle Schooler has been given the opportunity to explore a plethora of new opportunities this year, which has been wonderful. Overall, we just feel like our kids are in very good hands when we drop them off everyday!
What initially attracted you to MPA? 
We love that MPA encourages our children to develop and explore multiple interests simultaneously. The strong triad of an education rich in academics, arts, and athletics really drew us towards MPA. Read More