May 24, 2023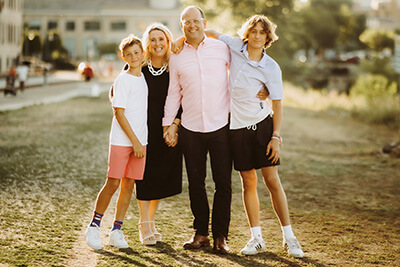 Kate Johnston is an MPA Class of 1998 alum. Now, her son Emmett is a ninth grader at MPA.
What do you love about MPA?
MPA has a special energy that is warm and welcoming. It is an inclusive community that truly cultivates joy and a love of learning. I love that MPA prioritizes music and art. I also love that MPA encourages curiosity and creativity and is committed to teaching the whole child. I love the small class sizes and amazing teachers that make it a school where each child is truly seen, heard, and valued. MPA teachers and staff build strong relationships with students and encourage them to shine their unique light.
What initially attracted you to MPA?
I graduated from MPA and have always been grateful for the amazing education I received. When my husband and I were considering a school change for our oldest son, we decided to look at MPA. We wanted small class sizes and a school that was inclusive and committed to growth and progress. When we visited the school, I was happy to see that MPA continued to grow and change in many ways while staying committed to its mission and values. The energy was wonderful, and it felt like a place that could be an incredible partner for us as we raise our boys. Our son is in his second year at MPA, and we feel blessed to have him there. Read More