September 30, 2021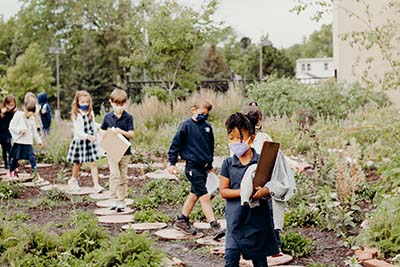 Support MPA Homecoming Week with a Parent Coffee and Ground Decorating
Friday, October 1, 7:45-10 AM: Meet under the big white tent in the west parking lot, rain or shine. Meet other MPA parents, help make the decorations for the outdoor fields, and write messages of encouragement for our athletes.Go Panthers!
Spruce Up our Pond
Saturday, Oct , 9, 2:00-4:00 PM: Clean up the retention pond on Larpenteur Ave. with Michelle Mick, michelle_wessely@yahoo.com. The rain date is October 16th, same time, 2-4 PM. Please bring tools such as waterproof gloves, waders (for anyone who would like to dig in the water), loppers, saws, and share any time you are able! Students can earn volunteer hours for this, as well, so encourage your student to join in!
Savor New Friendships and Share a Taco
Wednesday, October 13, 11:15 AM at Centro: Come have lunch on the patio and make new friends! Let Staci, sbhehe42@icloud.com, know if you plan on coming. You order and pay by phone, so don't forget to bring your phone with you!
Sip Coffee and Relax by the River
Wednesday, Oct 20, 9:00 AM: Celebrate the start of MEA weekend with a relaxing morning in Stillwater. Bring your chairs and meet at the parking lot by River Market, 221 North Main Street, Stillwater, Minnesota. From there, you can sit by the river with a coffee, take a walk across the lift bridge, ride the Brown's Creek trail, or head to a nearby park to play.
PARENTS CONNECT
Wednesday Morning Walks
The Parents Association invites parents and guardians to get together Wednesday mornings after drop off with Michelle Mick. We'll meet at the flagpole near the LS entrance. LS, MS and US families are welcome. Chat with new parents and connect with friends. Younger children are welcome to walk with us.
Monday and Thursday Mornings in the Garden
Get your hands dirty after drop off, helping in MPA's gardens. No experience necessary. Come and help weed, plant, dig, or sow, all are welcome. How long you stay is up to you. If Michelle Mick is not at the flagpole, go around the corner, in the Library gardens, next to Door #2 or near the retention pond (with the fountain).
Faculty and Staff Appreciation Sign Up
Fall at MPA is filled with traditions…the first day of school, picture day, after school sports, that first missed homework assignment and Faculty and Staff Appreciation Week. Help the PA keep the tradition of supporting our faculty and staff by donating snacks and beverages during this busy week. They'll be available all week for staff to grab at their convenience. Donations can be brought to your assigned drop off door during morning drop off (LS, MS, or US). To sign up, click the link below:
https://www.signupgenius.com/go/20F084DACA622A5FB6-fall1
Remember to bring a mask to all events! Hope to see you there!