February 23, 2023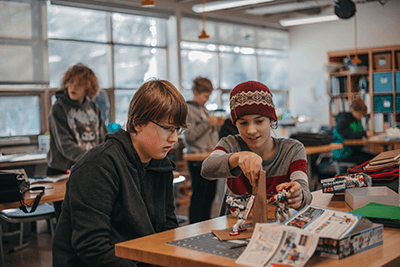 from Jenn Milam, Middle School director
Important Dates and Upcoming Events
February 21-24: SnoDaze Week
February 27-March 3:     iTERM 2023
March 6-17: MPA Spring Break
March 20: Classes Resume
March 31: End of Quarter 3
April 3: GRADING DAY – No Classes
A special thank you to all who joined us at Badlands for Middle School Snow Tubing this year! Fun was had by all, and I am especially grateful to Christine Larson and our Parents Association for their coordination of a fantastic group of parents to start our bonfire, order our food truck, and coordinate all the tiny details required to pull off a full-divisional outing!
Look for more opportunities soon to gather and build connections in the Middle School.
iTERM 2023—Travel, Play, Dream, and Learn!
In just a few days, iTERM 2023 will begin – a week of passion-driven, inquiry and exploration in a chosen area, alongside peers from all grades in the middle school, and led by a teacher (or two!) and maybe even a tour guide! Your students have been entered into Schoology courses where they will get updates, information, announcements, and other key information for their week.
New Articles from Freethinker
The latest edition of the MPA Upper School online newspaper, the Freethinker, is available. Please take a moment to see what's new here.
iTerm Expectations
Students have lunch as usual, each day, just as they always do! Your student should plan to bring lunch or eat at school (if they have a purchased lunch plan) unless otherwise told by their instructor/course leader. Some of the courses involve cooking, field trips to markets in the city, or other excursions, but for the most part, lunch is at MPA right after recess, every day.
The day begins at 8 AM and ends at 3 PM, just like always! You should follow regular drop-off and pick-up procedures.
Their iTERM course leader will tell them what they need to bring if anything. They should wear comfortable clothes and shoes and plan not to change for PE.
They can bring snacks, water bottle, and any other creature comfort they normally use. Please follow the dress code, per usual.
The days are full, active, engaged, and so much fun – expect a tired middle schooler at the end of the day.
Behavior and conduct expectations remain high and students are expected to show up, participate, engage, and be a good and contributing member of our community.
If your student is traveling to Ely for Dogsledding or to Quebec or Costa Rica, your course leaders have been in touch with details about travel, packing lists, and more. Please read thoroughly all communication in preparation for these trips!
The best part about this week is there is no homework assigned, no schedule, no grades—it's a week of learning and exploring, for the fun of it!
We encourage students to be caught up, as much as possible, by the end of this week, as there is no time for school assignments during this week. Projects, outstanding assignments, and other schoolwork, should be completed at home and submitted prior to spring break to avoid missing the two-week grace period to submit late assignments.
There is NO study hall offered after school during iTERM week – because there no homework!
School dismisses promptly at 3 PM on Friday to head into Spring Break!