November 14, 2017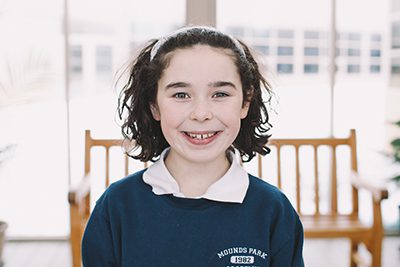 Class of 2025
What do you love about MPA?
School makes me feel happy, joyful and excited! There are days when I think, "Oh no! I'm so sick, but I really want to go to school to see my teachers and my friends." I just love how we all treat each other.
How are you encouraged to dream big and do right at MPA?
We learn cool words like inclusiveness. We learn how to be kind to other people and that giving is important.
What would you tell a parent considering MPA?
It is like my home because everyone is so nice, kind, and considerate. Sure, you go to your real home and have dinner and go to sleep. But then you wake up and feel excited, like it's going to be a great day at your other home, at your school!
In what ways has MPA prepared your child for life in the 21st century?
When there is a problem, our teachers sometimes tell us to work it out on our own because we are good enough and smart enough. However, sometimes they help us because we've made a mistake and need another solution. MPA teaches us all these special things that get us ready for the world.
Mounds Park Academy, a PreK-12 private school in Saint Paul, is currently accepting applications for the 2018-19 school year. For more information about admission and to schedule your tour, visit moundsparkacademy.org/admission. We look forward to getting to know your family!