November 30, 2017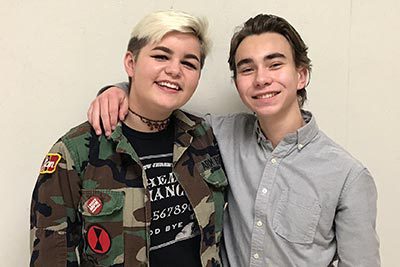 Congratulations to Solveig Svennevig-Brosi (Class 2020) and Jordan Akers (Class of 2020) who auditioned online and were selected to be members of the 9-10 ACDA-MN State Honor Choirs!
Solveig will sing in the SSAA Honor Choir under the direction of Jennaya Robinson from Luther College.
A second-year member of the SATB Honor Choir, Jordan will sing with Jonathan Talberg who teaches at California State University.
Jordan and Solveig will prepare their Honor Choir music for a day long festival in February culminating with a performance in the Minneapolis Convention Center.
Solveig and Jordan both currently sing in the MPA Concert Choir and Madrigals Singers. Best wishes to our musicians!